(Last Updated On: July 7, 2020)
Want to run a report on multiple shows at one time? What if you want to run a report with more than one show on old shows that are now archived.
You can do it through the Season ticket report.
Go to Reports | by Show | Season tickets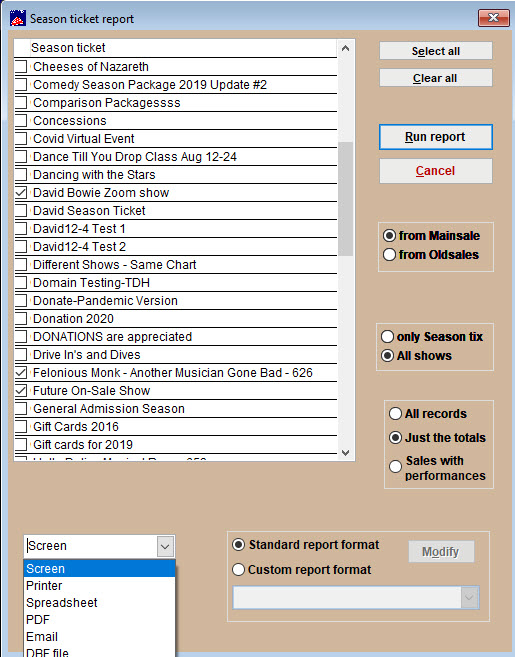 There are several option to display what you need:
By default, all the season tickets will be checked to include. At the upper right, you can click the Select all or Clear all button to choose.
If you select the only Season tix radio button, the report will include all season tickets from both mainsales and oldsales.
If you select the All shows radio button, the report will any shows you choose, not just season tickets.
You can also pick a variety of formats for your report.
Here is an example of what the report looks like this when run the report to a PDF for just the totals: