(Last Updated On: October 2, 2015)
Do you conduct classes at your theatre or organization? You can easily sell registrations using Wintix and Webtix.
You can set them up as either "shows" or "season tickets." The biggest difference is that if you set them up as shows, each class will have a date attached to it. If you set them up as season tickets, they won't.
Here's an example from one of our customer's education department that set up its classes as a regular show, not a season ticket. See screen shots below: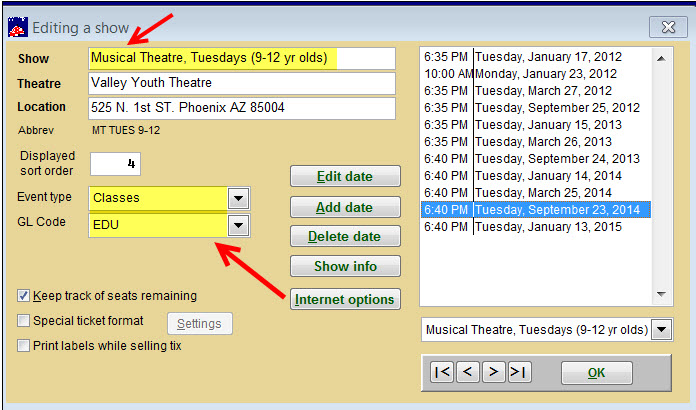 Notice in the screen shot above, the "Show" is a Musical Theatre class for 9-12 year olds. They have also created an Event type called Classes and a GL Code EDU. In the screen shot below, you can see how they set up their price categories.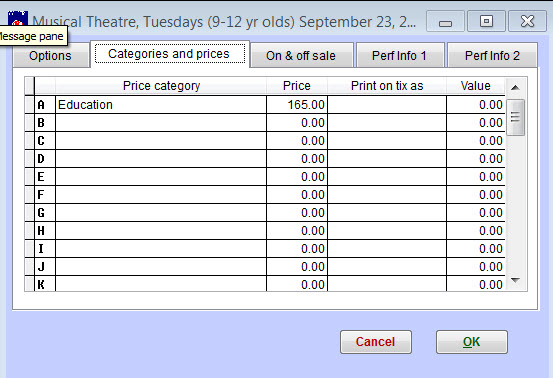 If you are selling your class online through Webtix – once you have set up your "show" go to the Internet options tab | Showinfo tab to add information: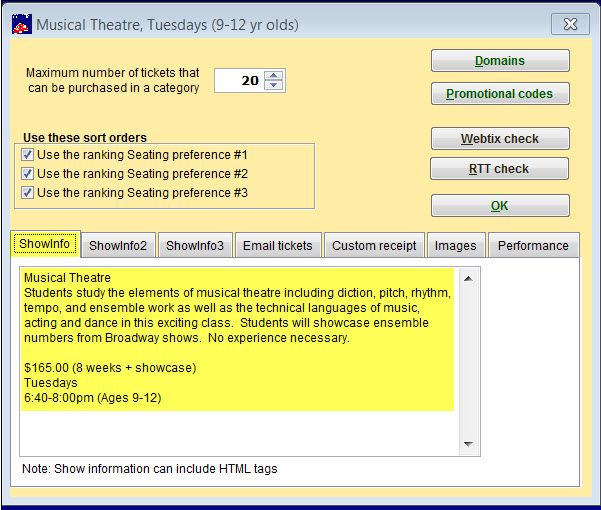 When patrons go online, this is what they will see when they click on the underlined title of the event: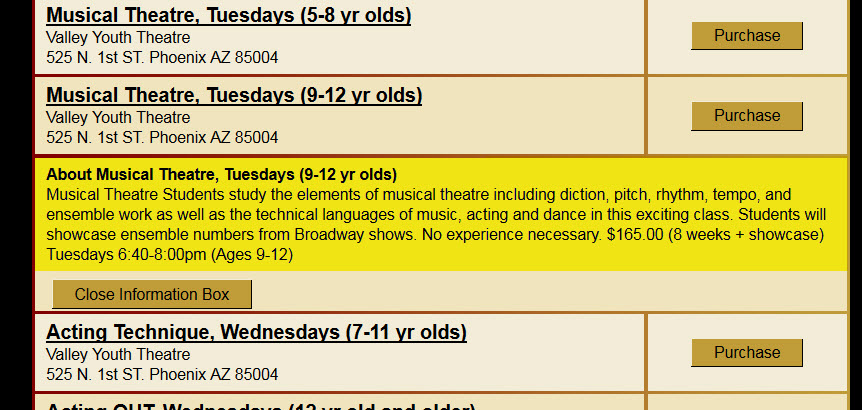 Do keep in mind that each class has a specific number of enrollments that can be accommodated, so just make sure that each class has to have the Total capacity and Seats Remaining fields populated. See below screen shots:
For an event set up as a show: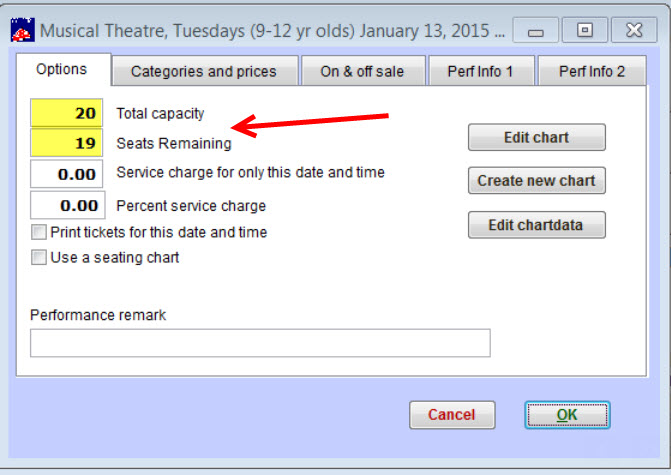 For an event set up as a season package: