(Last Updated On: September 24, 2015)
As you may know, you have 48 price codes to use in Wintix 5. One of our customers wanted to use a lower case letter price code but it wasn't appearing in Wintix.
You need to turn on the 48 price codes feature by clicking on File | Initialization | Options 2 tab. Check the box labeled Use 48 price codes. Click on the Save Settings. See screen shot below.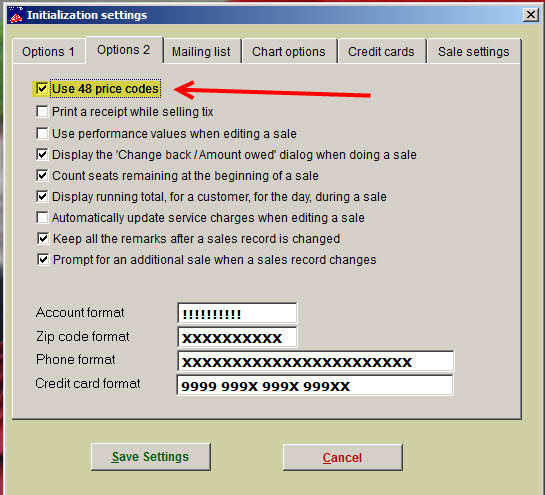 Now go to Show | Edit a show and you should be able to see A-X and a-x in your price categories.  See screen shot below: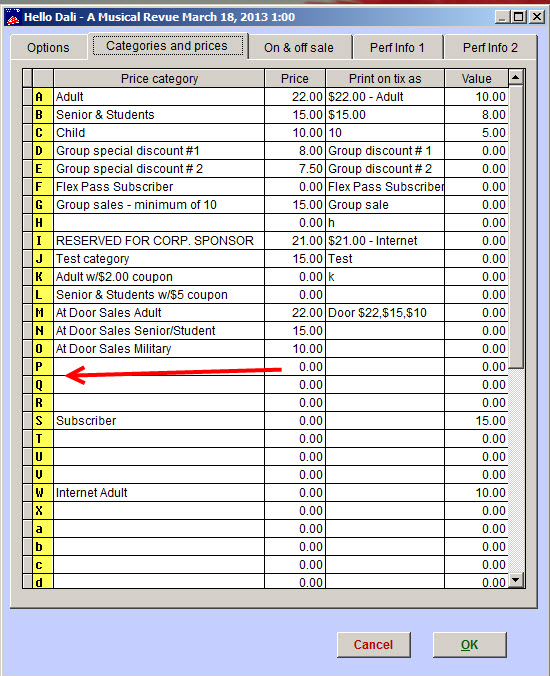 Also make sure to have all the valid price codes in the seating plan you are using for the seating chart for the show. You can see in the screen shot below, all the price codes are valid for this example.
Go to Tools | Seating plan | <select plan>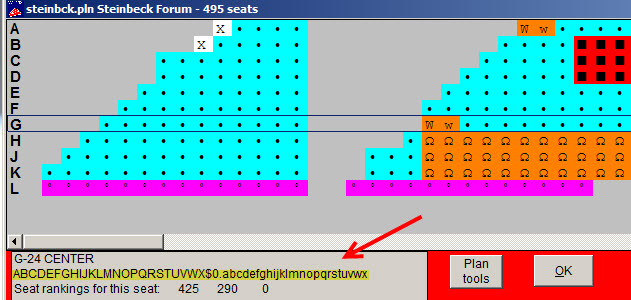 Here's a screen shot showing the seating chart with valid price codes when selling a ticket: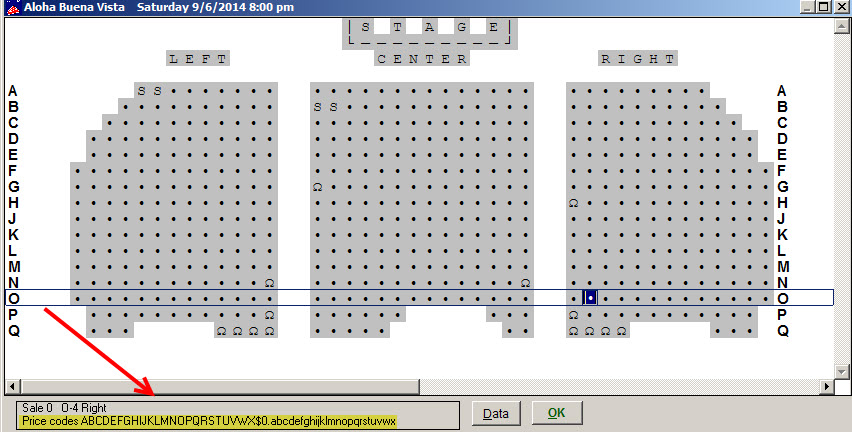 Wintix will allow you to use all of them, or just what you prefer, if you are scaling the house.