(Last Updated On: February 14, 2019)
For international charges, you need to check with your payment gateway company. If you are using Authorize.net make a change in your settings by clicking on "Settings" (under Account) | "Address Verification Service" (under Security Settings).  This is what gets displayed – see screen shot below: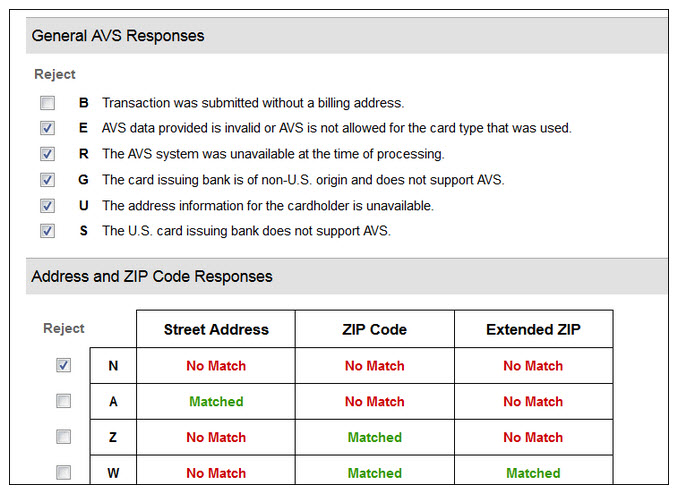 Notice under General AVS Responses the check box labeled "The card issuing bank is of non-US origin and dos not support AVS."  This usually is checked by default, however, if you are accepting credit cards from other countries, then uncheck that box. Be aware however, that generally international banks do not support the Address Verification Service.  You should also contact your merchant services provider to find out more about taking credit cards from foreign countries.  It's not a big deal to accept credit cards from Canadians, but overseas might be another matter.