(Last Updated On: November 19, 2018)
Go to Initialization | Mailing list tab: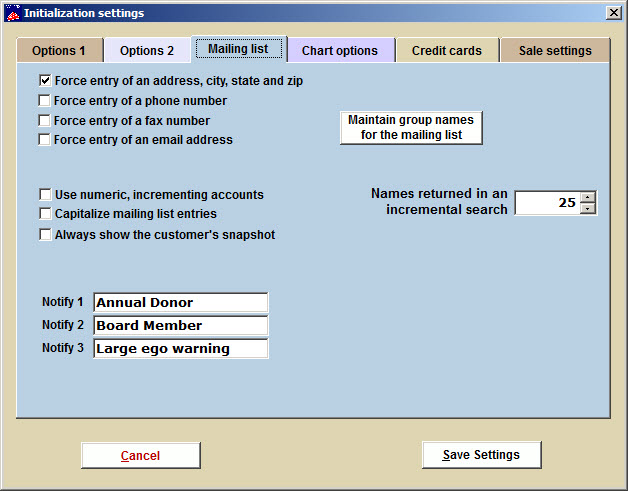 On the Mailing list tab you can tell Wintix what information is required from a customer when they make a purchase so you can use that information for mailing and emailing purposes.
The Names returned in an incremental search is the number of names Wintix will display when you begin to type a name into Mailing list | Customer lookup | Searching the customer table window.
The Notify boxes are so that you can put them in a customer's record. When you do a sale, a reminder that comes up, such as this is an annual donor, so treat them especially well. It gives more information about buyer.
If you click on the Maintain group names for the mailing list button, the Mailing list groups window appears.
This is what it looks like in Wintix 5: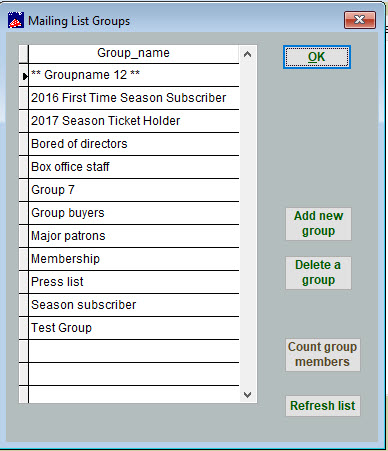 The Counting group members button in both Wintix 5 and 6 gives you the option to view the members. Members of a group can be based on whether they have purchased anything for a particular show. This means adding people to a group based on their sales or any other criteria.
This feature has been greatly expanded in Wintix 6: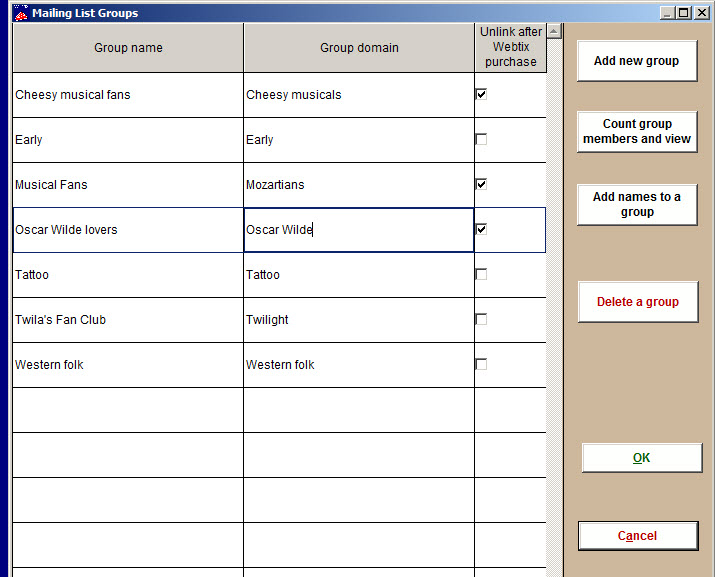 Wintix 6 allows you to create special groups or fan clubs to offer them exclusive, time-sensitive offers.
Advance sales to a restricted group (a fan club):

You can limit sales so once a group member has made a purchase through Webtix, you can check Unlink after Webtix purchase on the mailing list window.
You can also get a count of group members and view the list, delete a group or add names to a group in this window. Each customer record in your customer file has a space to include group assignments such as Subscriber, Donor, Board Member, Critic, etc