(Last Updated On: September 28, 2023)
If you are in Show | Edit a show | Internet options tab, you will see a Purchase link button.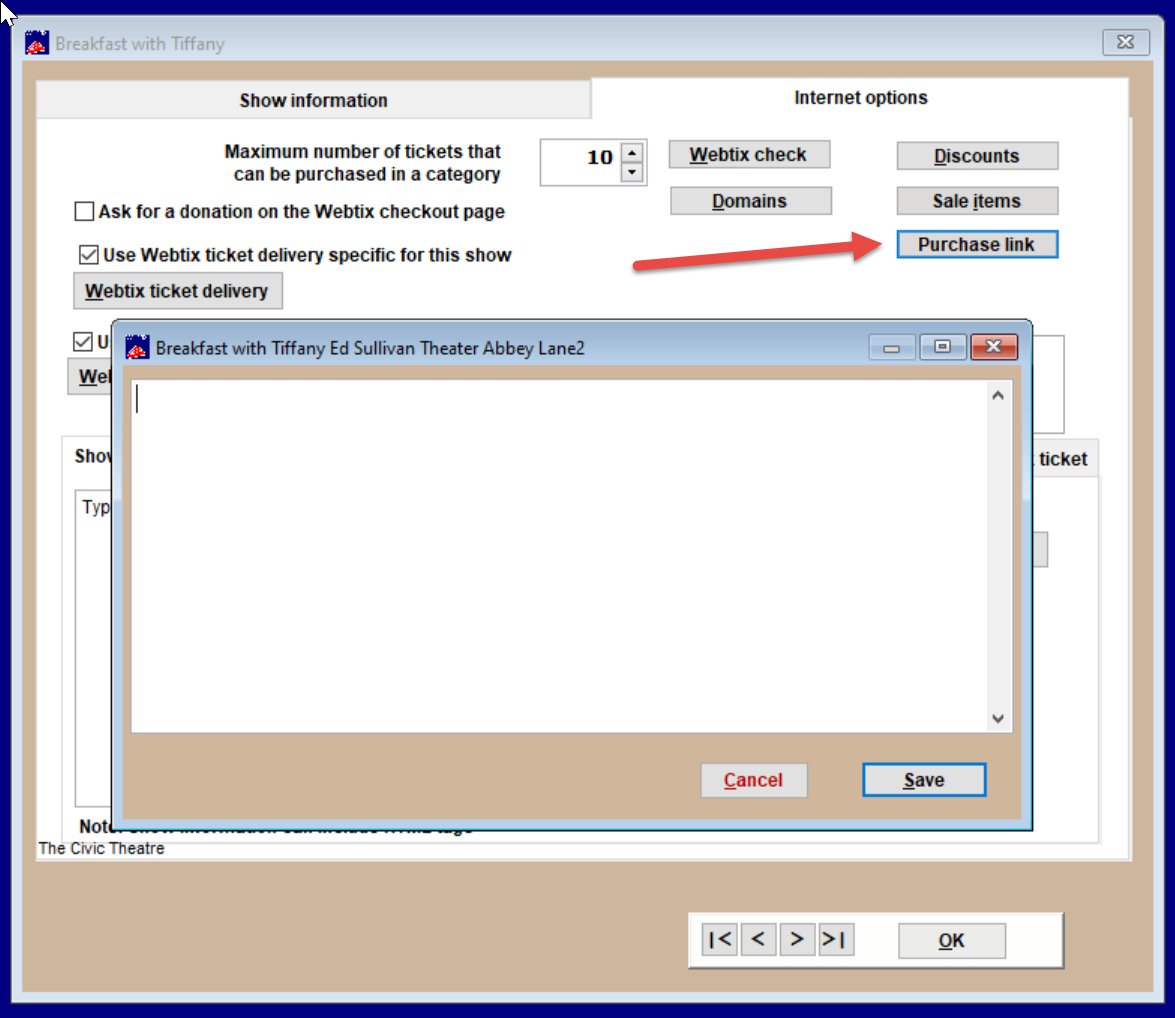 This button opens a window where you put a link to a different purchase site if you are holding an event at a location that requires that you sell tickets on a different ticketing platform.
This button allows Wintix to save data in a specific field that will will be read by Webtix in the show listing. When Webtix 'sees' something in the field, it runs it. That way, the show shows up on Webtix. But when it is clicked on. The link goes to a different site.