(Last Updated On: July 12, 2023)
Do you want to make it so that certain price categories are only available for a limited time?
Maybe a price is only available during the early part of an event's sales period. Or if people want to order dinner with their tickets, they have to do it at least 24 hours in advance.
You can make each price category on sale and off sale whenever you want.
Go to Show | Edit a show and click on the Run of show prices button.
Click on the ellipsis in the Details column for whichever price category you want.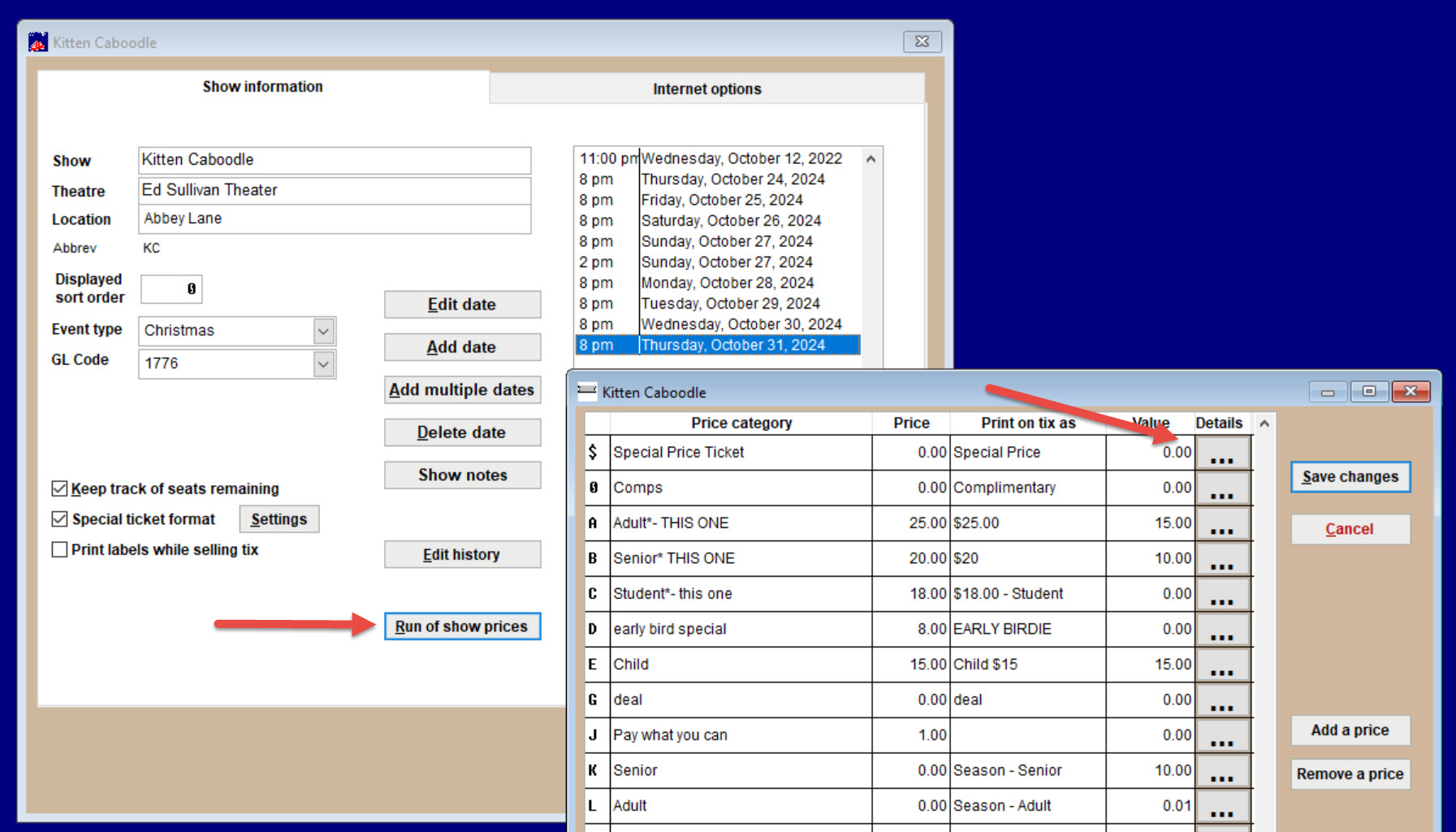 Put in the desired on and off sale and press OK.