(Last Updated On: October 25, 2022)
Have you ever wanted to pre-sell a specific event online to an select group of patrons and not allow these same tickets to be sold to the general public?  This will allow your customers to purchase a tickets at a special price. They will only be allowed the special price you give them.
For Wintix 6, here are the steps:
Set up the show, dates, times, and prices.
Go to Show | Edit a show and click on the Run of show prices button.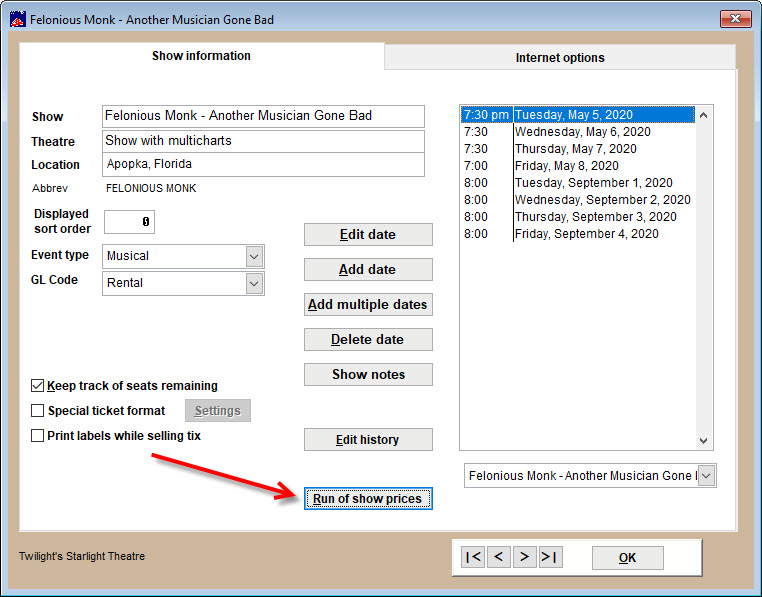 From here you can Add a price if you don't have the special price set up yet or click the ellipsis button to bring up the Detail for a price category window.
Add the information you wish and enter the on and off sale dates.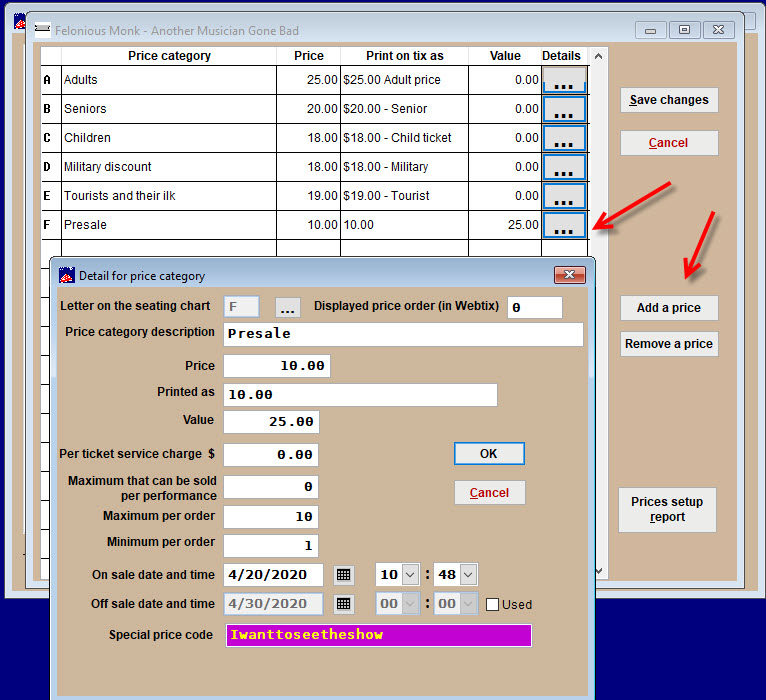 You need to send a URL hyperlink to the patrons you will offer the special deal to.
This can be done in two ways.
First and best way is to go to your Webtix admin site. 
In the left nav, go to Shows | Show Utilities | Website quick-links for shows. 

In the window that opens, you can copy the link for either the entire show or a particular performance by clicking the Link code button.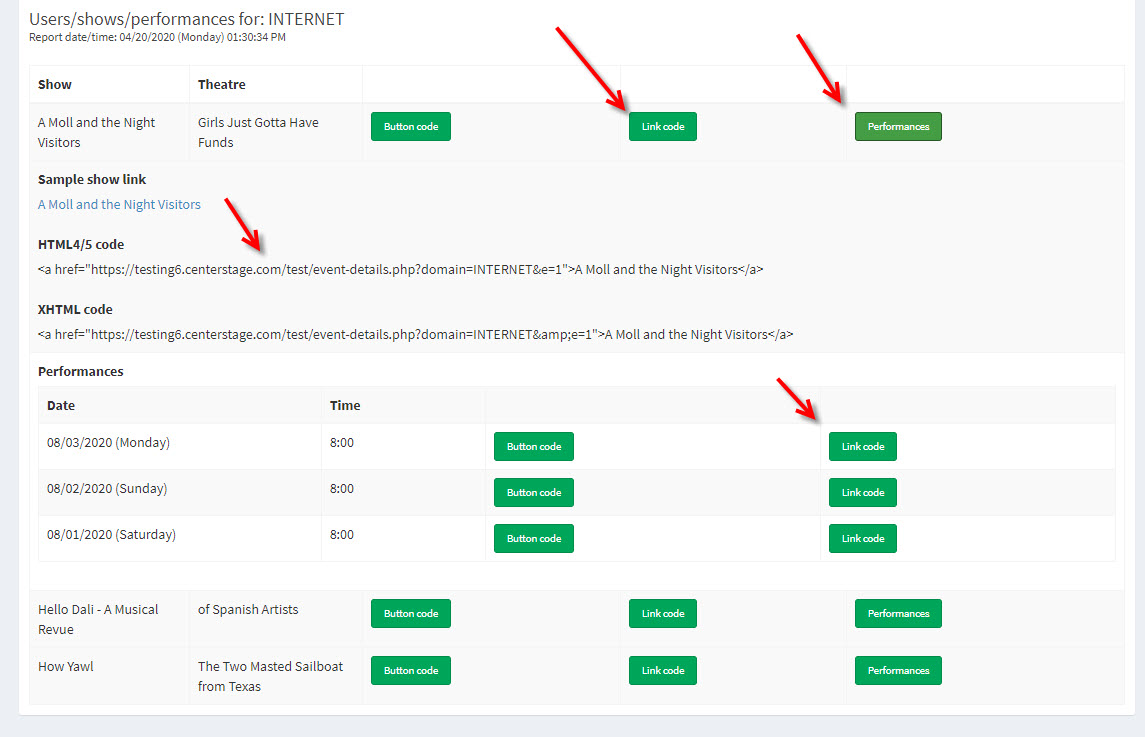 Paste the link into the email you will send to your patrons.
The customers will click on the link you send them which will guide them through purchasing the show.