(Last Updated On: December 9, 2022)
Windows has created a potential issue for Wintix and Mintix. We need to have everyone turn off automatic Windows update, (not Wintix) for the next few weeks.
Here is an article that describes the issue.
Please note: your display may be slightly different, depending on which Windows version you have, but the process is the same. 
Go to Settings and search for Windows Update.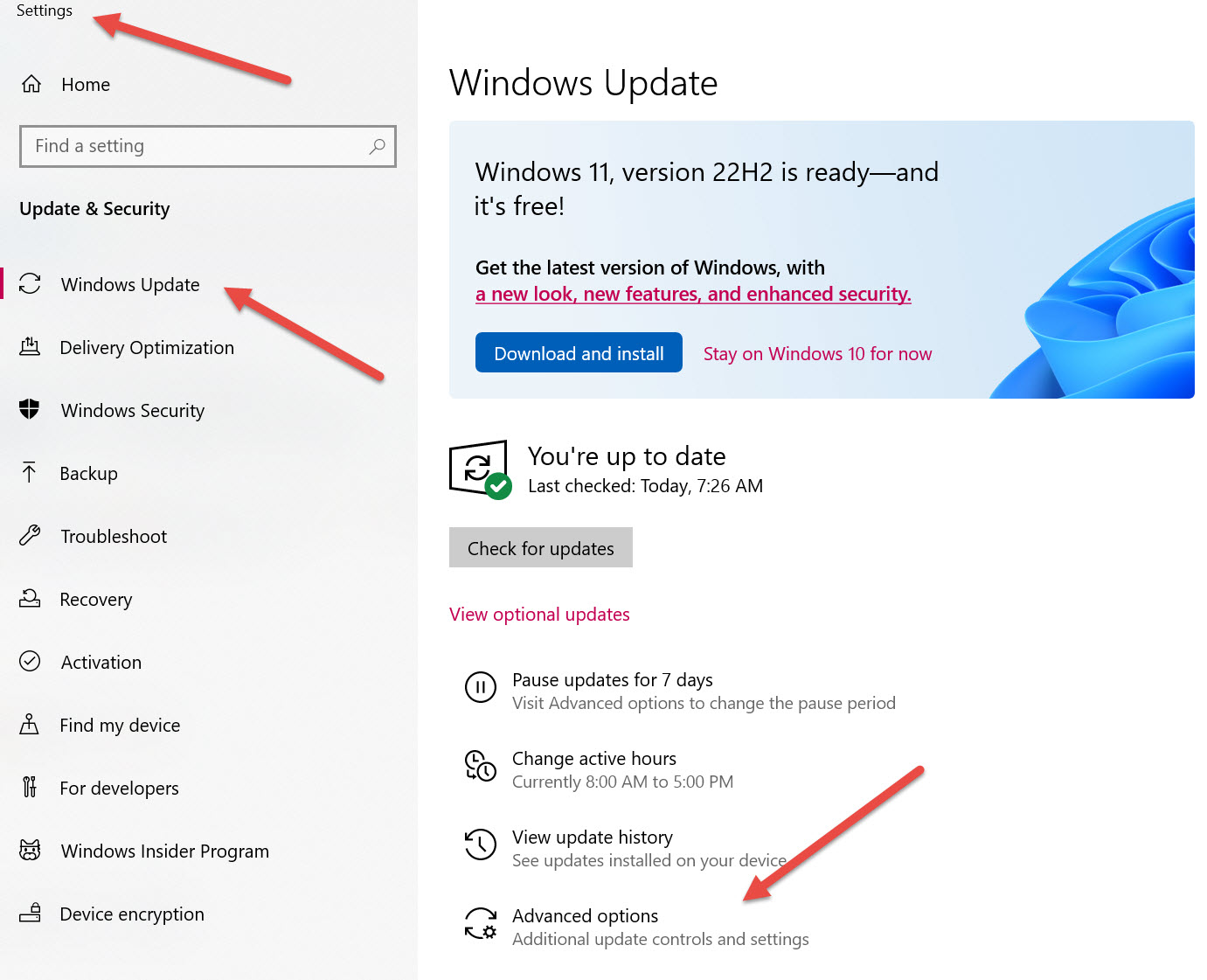 Click Advanced options.
There is a drop down menu of dates under Pause updates.
Please change it to Sunday, January 1, 2023.