(Last Updated On: August 10, 2022)
You could have your special ticket format set up to send to a regular printer instead of your thermal ticket printer.
Special ticket formats are usually designed for specific shows or performances. Does the screen shot below look something like what you see when you open the label designer?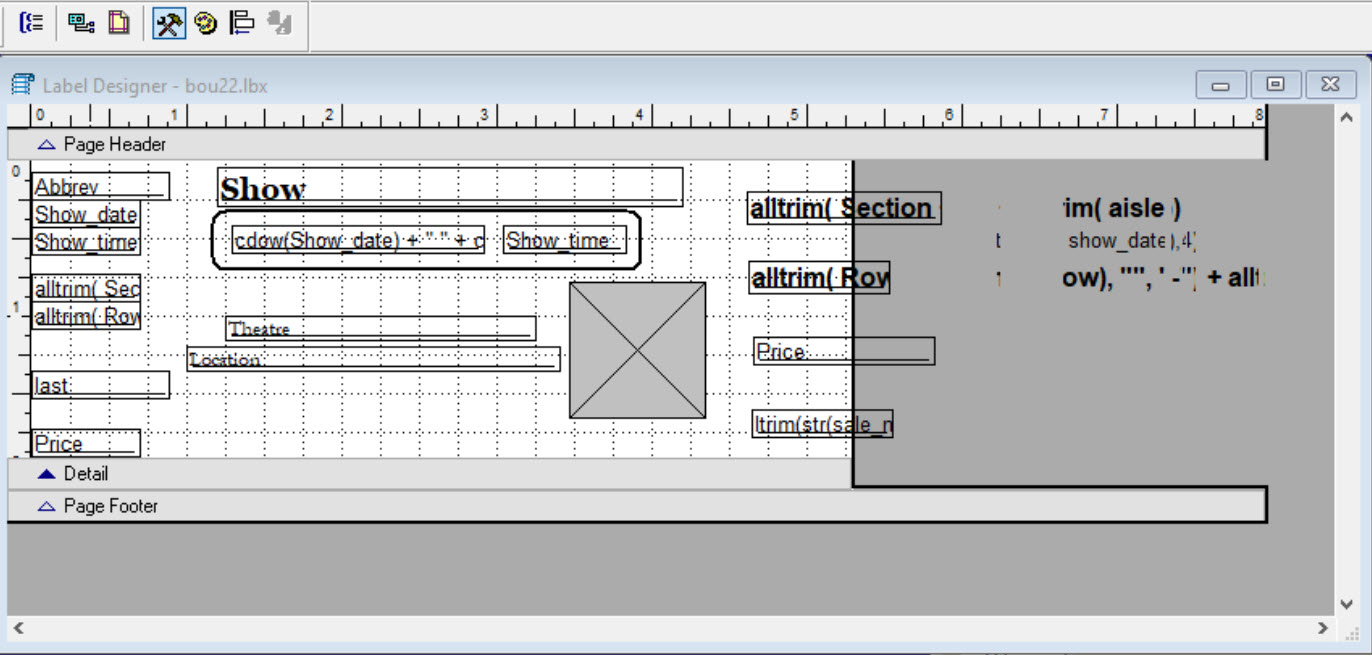 Notice the ruler at the top goes to 8″. That indicates you have it set up to go to a regular printer as a letter sized document.
If you are printing to your thermal ticket printer, the ruler is only 5 1/2″ long.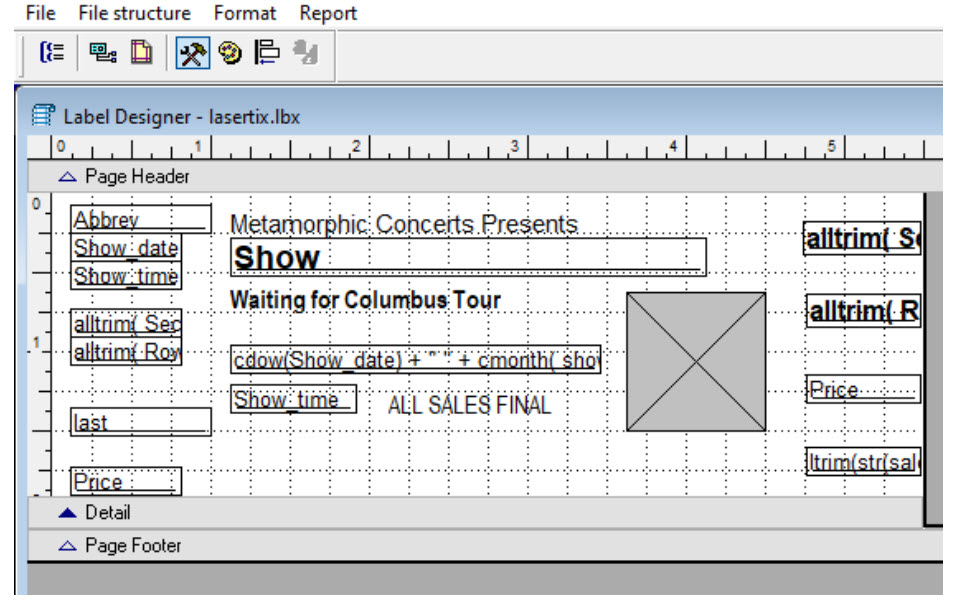 To make sure your set up is going to the thermal ticket printer, go to Show | Edit a show.
Select the Special ticket format box and click the Settings button.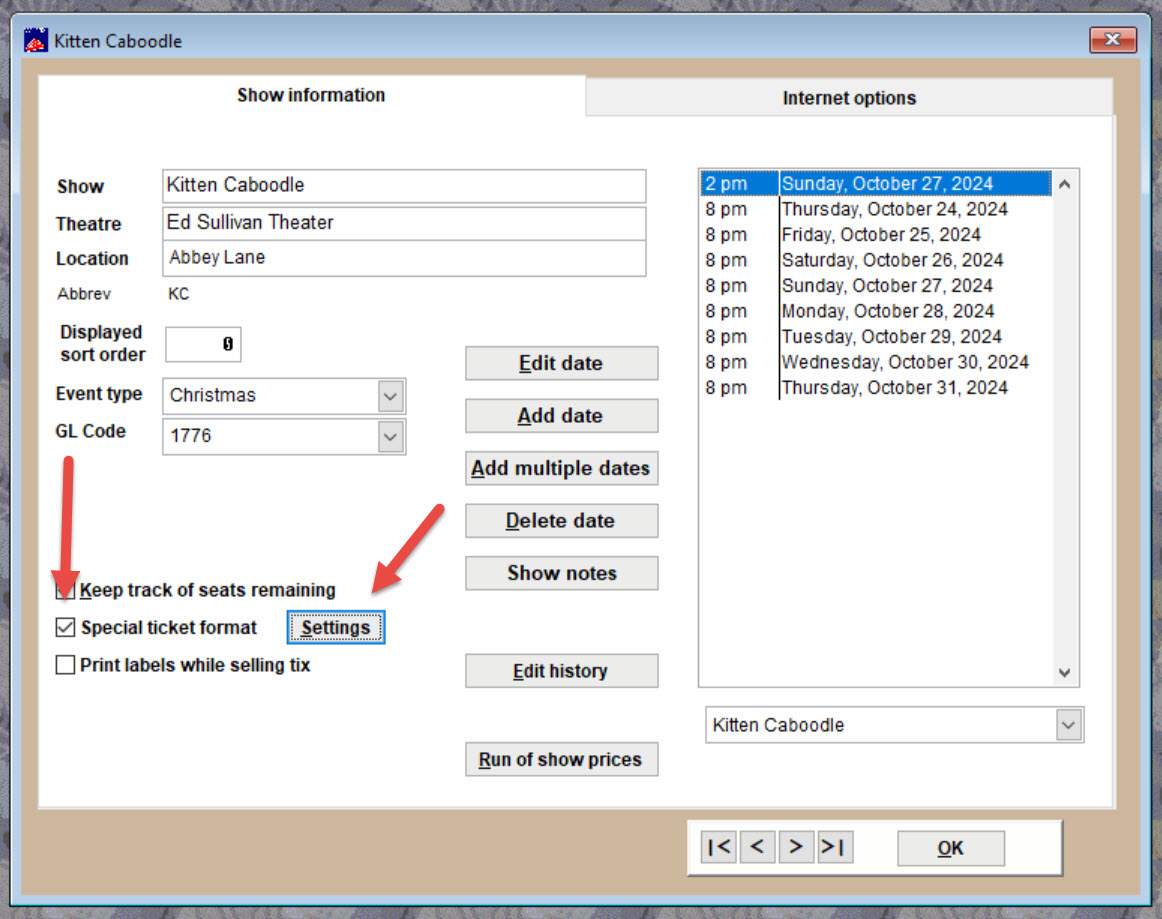 In the Printer settings window, click the Windows printer setup button.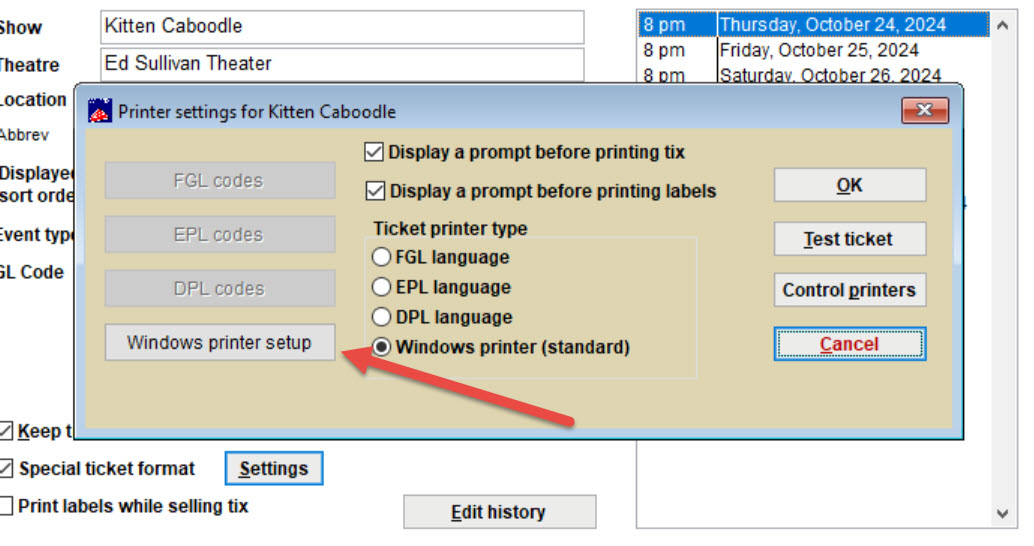 You will be taken to the Special ticket format form.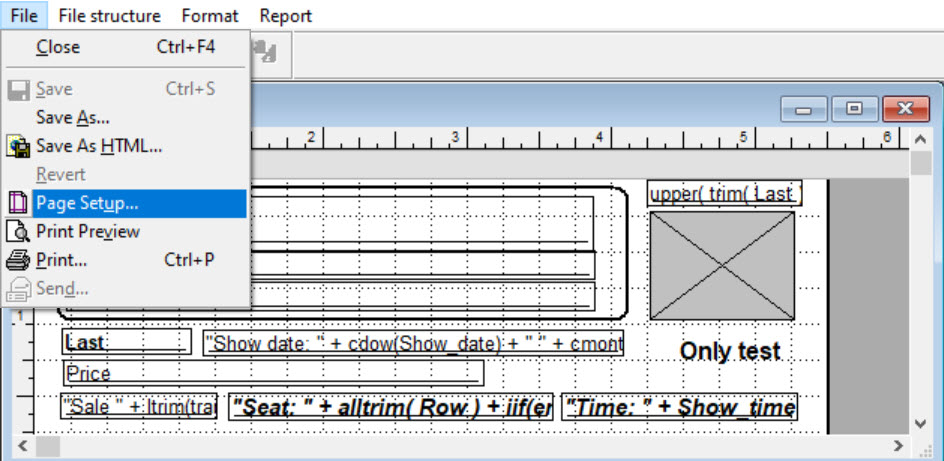 Make sure the printer the special ticket will print to is selected.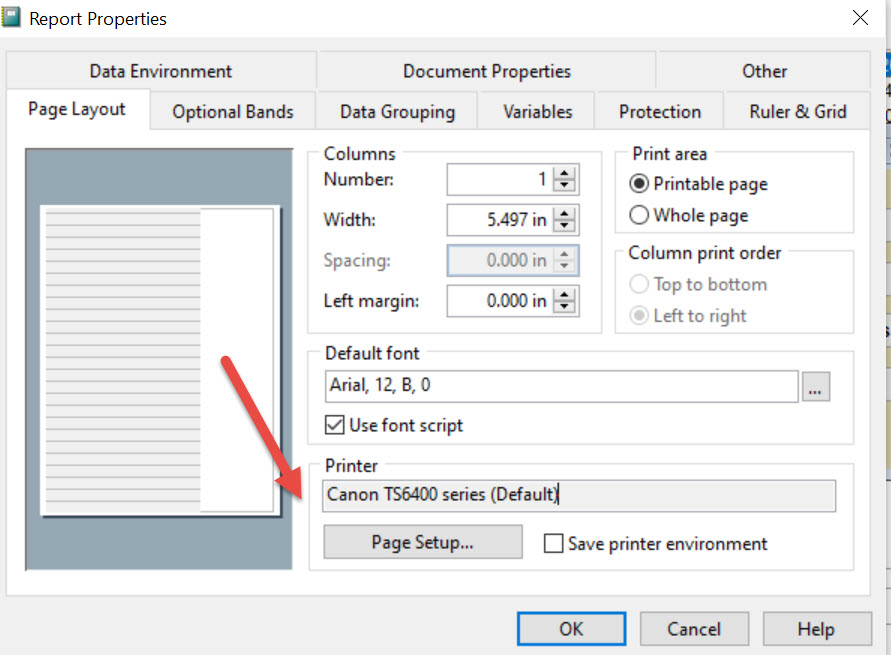 Click the Page Setup button to see what displays.  Here's an example of what may display. If this is displayed, the special ticket format is not directed to the correct printer.