(Last Updated On: July 5, 2022)
One of our Wintix users reported when she tried to input a price $22.50, Wintix would round it up to $23.00.
This is a Microsoft Windows issue that has to do with how currency displays are set up.
Go to Microsoft Settings and type "Currency" into the search field.
Choose Change the way currency is displayed.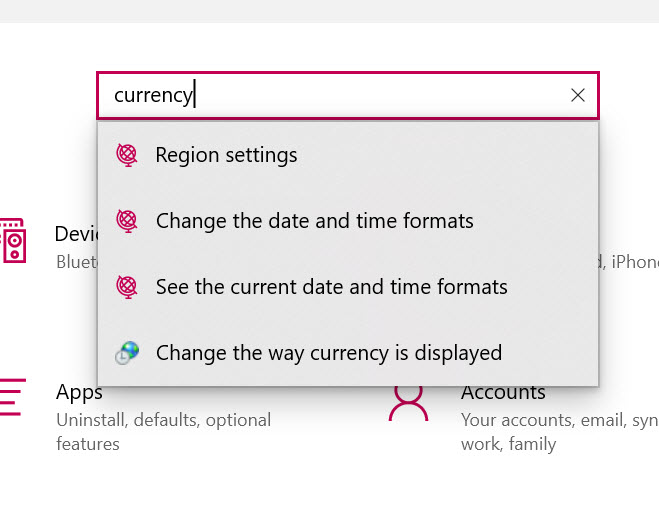 Make sure there is a 2 (two) in the No. of digits after decimal field. If there is a 0 (zero), all dollar amounts will round up.