(Last Updated On: February 1, 2021)
If you need to track the type of complimentary tickets you give like press comp, actor comp, VIP comp, etc., we recommend the use of price categories to distinguish the types of comps that are being distributed.
NOTE: If you don't need to track types of comp tickets, we recommend the use of the zero on the seating chart (which is the default comp symbol) and let Wintix report on all seats that are marked as complimentary with "0."
(For instructions on how to use 0 (zero) for general comp tickets, click here.) 
Create price categories for each type of comp ticket
If these comp price categories will remain constant, put them in your Run of show prices. 
If it is only for one show, go to Show | Edit a show and click on the date.
Go to the Categories and prices tab.
To add prices, click on the Add price button.
In the example below, we added three types of comp tickets.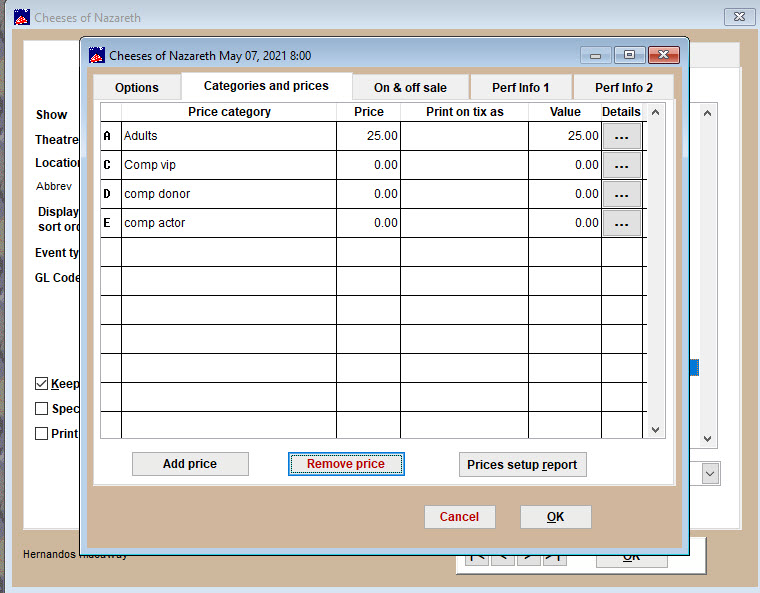 When processing the sale, your sales transaction will look like this.
Notice you must choose Comp as the pay type to complete the sale.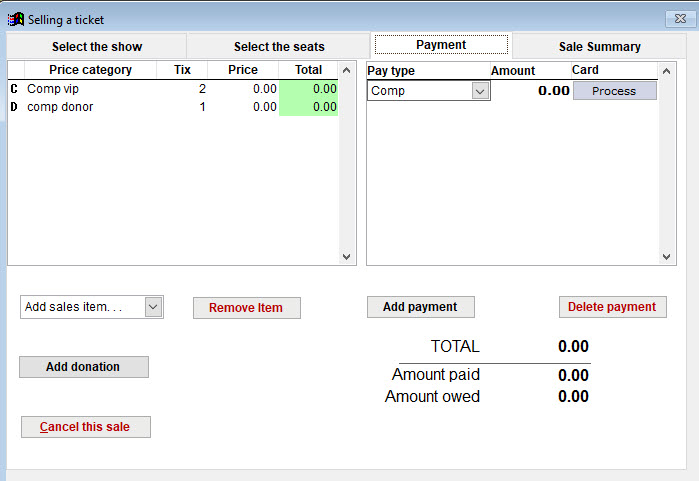 The sales record will look like this.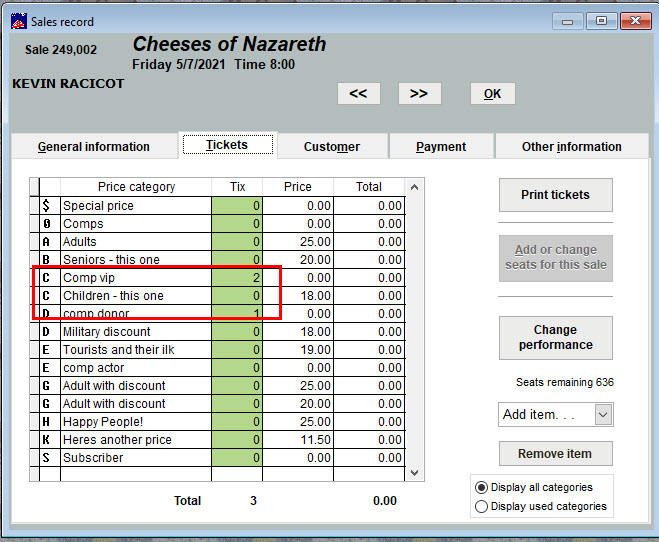 Your sales report for the day will look like the report below.