(Last Updated On: February 13, 2019)
Gift cards are pretty simple. They are simply a way to store value for use in Wintix and Webtix.
There are two common pitfalls:
In Wintix, when you click on File | Payment types, you will see several different payment types. Select On-line gift card as your gift card Payment Type.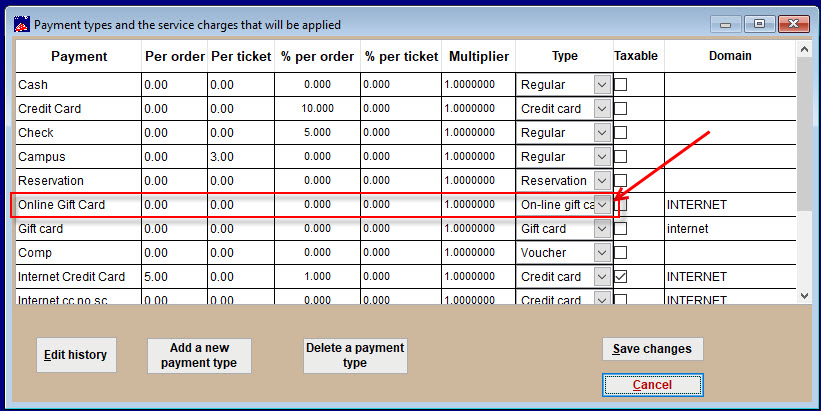 There must be only one Gift payment type "Gift card"
Gift card sales show up in the daily sales reports as sales. Treat gift cards as cash.