(Last Updated On: December 13, 2018)
In Wintix, go to Sales | Regular sale.
Choose a show that has a seating chart.
Click Select the seats tab.
When the seating chart comes up, look at the lower left of that screen.
There is a Select seats on a seating chart by clicking button.
Make sure that button is NOT checked.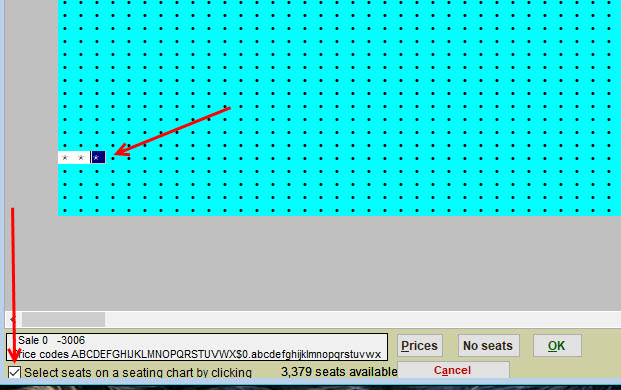 This option is part of the Wintix features so that you can group select several seats and make them all one price category.