(Last Updated On: February 4, 2021)
There are several kinds of discounts you can offer in Wintix 6:
A percentage discount
A per ticket discount
A per order discount
Go to Show | Edit a show | Internet options | Discounts.
Enter your discount code.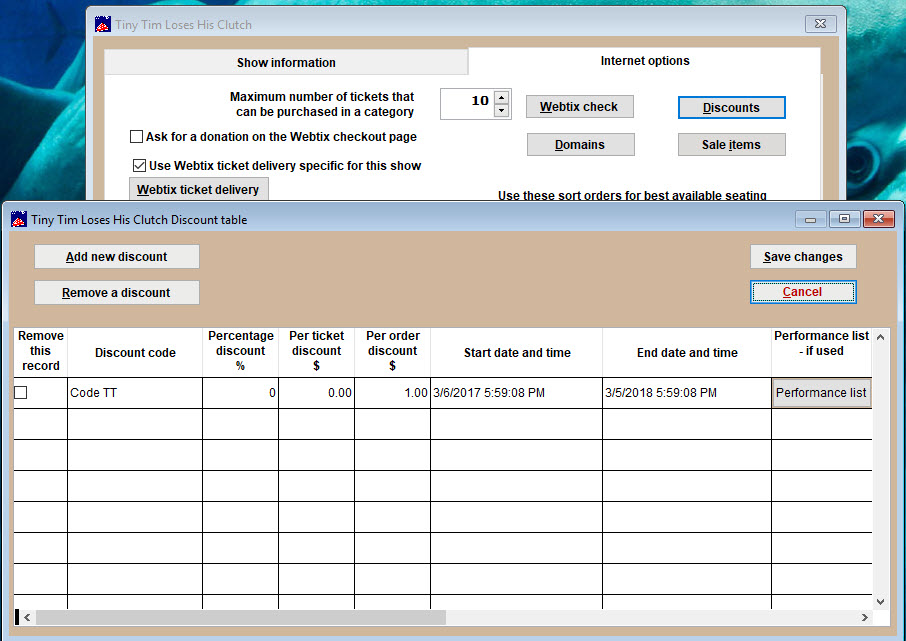 First you will want to click the Add a new discount button.
In the example below, we added a 10% discount per ticket called "Summer Bonanza."
Click on the Performance list button if you want the discount to apply ONLY to certain performances.
You can choose the performance individually or click Select all or Clear all to make your choices.
When you are satisfied, click the Save changes button.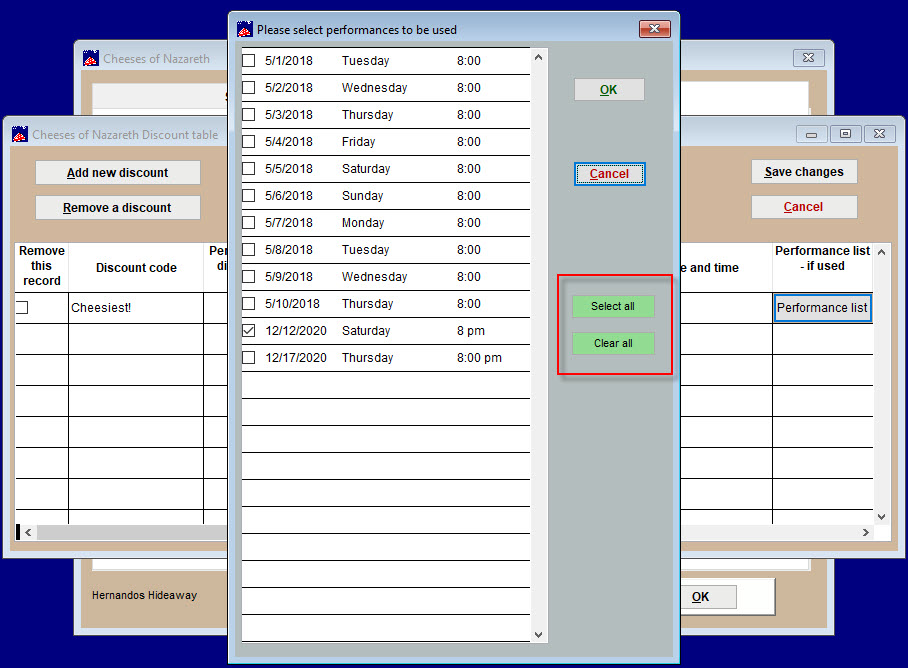 Using discounts for in-house sales.
When you reach the Payment tab while making a sale, click the Add item drop down menu and select the discount.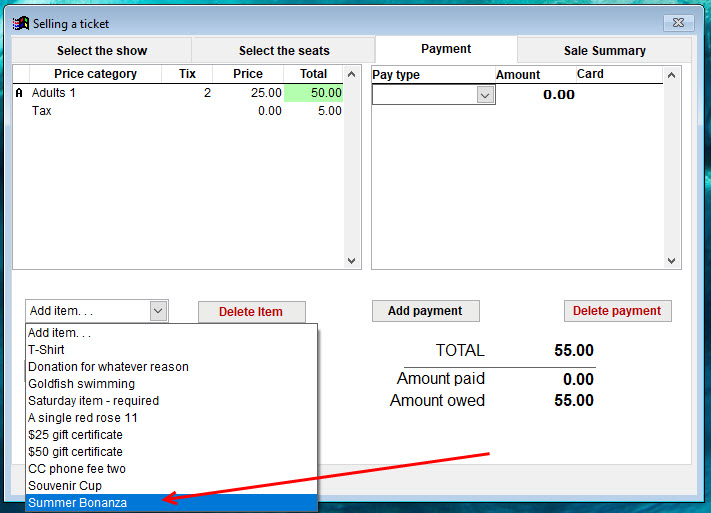 Once you have chosen a pay type, Wintix deducts the discount from the total owed.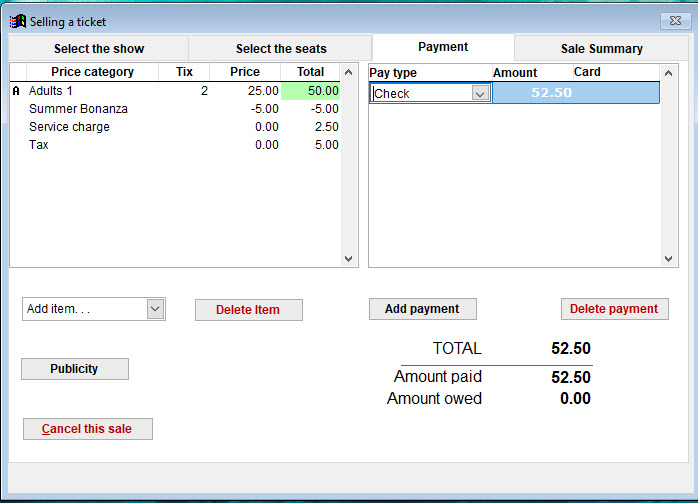 The number and total of the discount will appear on your Daily Sales Report.