(Last Updated On: May 22, 2023)
Trying to find a customer record in Wintix? You know they should be there but you just can't find them.
IMPORTANT: Wintix will look for an EXACT match between what you have entered originally and what you have entered when you search for a name. If ANYTHING is different, you will not find what you are looking for.
One tiny error can make all the difference!
For instance – is there a SPACE before the first letter of a name? Wintix will then expect that space. It will only show you the record if you put a space in first.
It doesn't make a difference as to which way you search.
Go to Mailing list | Customer lookup and the  Searching the customer table window appears.
In this example, we are looking for Connie Bergen, but when she was entered, the clerk accidentally typed a space before her name.
When you type in "Connie" but don't add a space before the name, you will not be able to find Connie Bergen.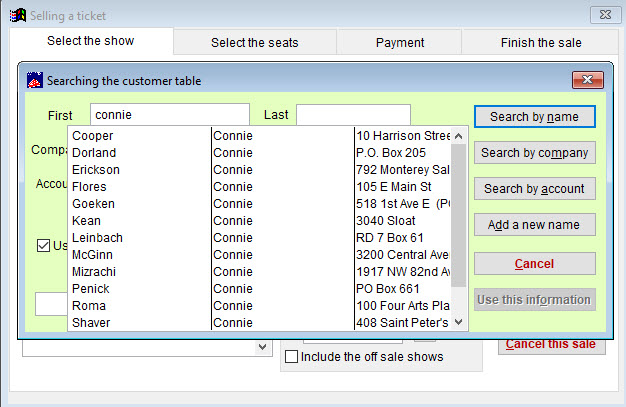 Or you can search for a name during a sale and receive the same results.
If you still can't find someone:
Go to Mailing list | Customer lookup
Click the Generic search button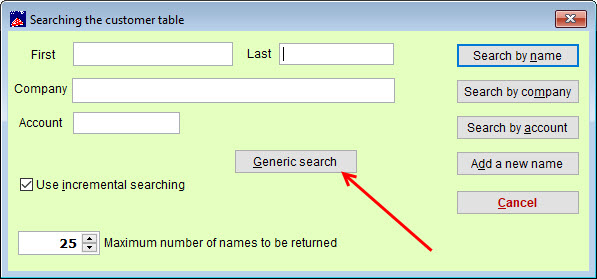 You can choose from different fields and specify Contains or Begins with.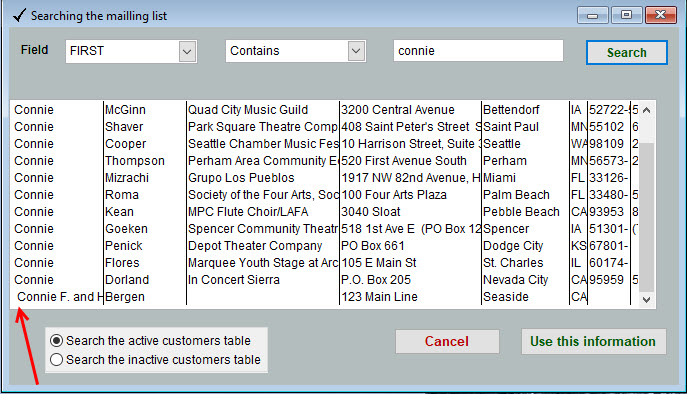 The record displays.
Double-click to go to the record.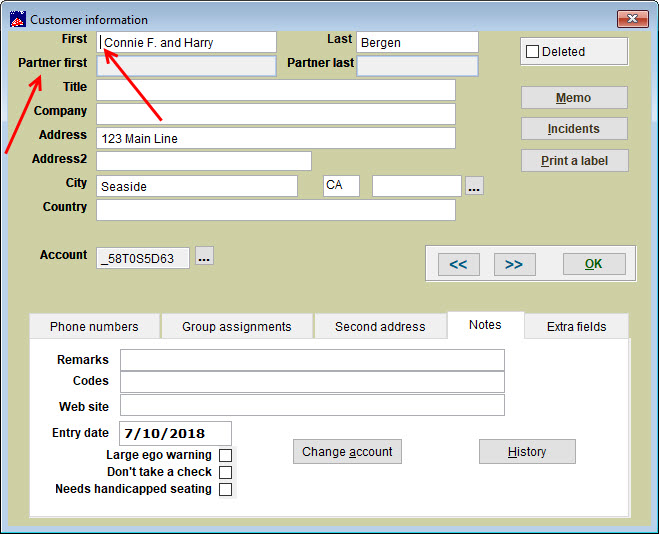 You can now fix the record – which in this case means removing the space before the first name.
We also do not recommend two names of different people be in the same field. You can see in the screen shot above, there is room for a partner's name in different fields.