(Last Updated On: May 19, 2023)
Go to Report by day| Sales items.
Click on the Sales items report button.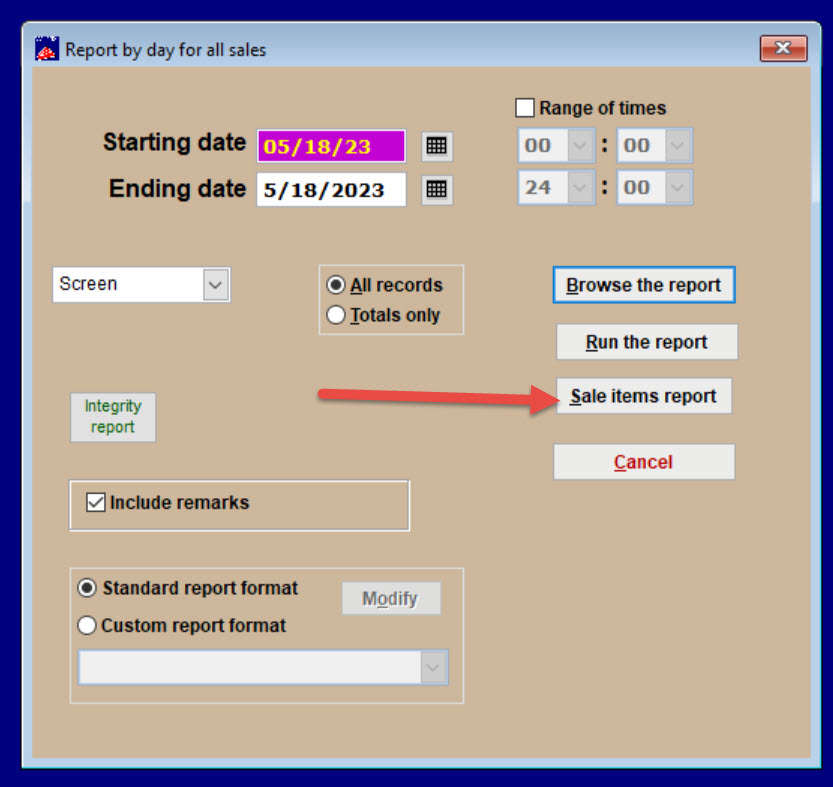 A window will appear with sales items listed.
Double click which item name for which you would like to run a report.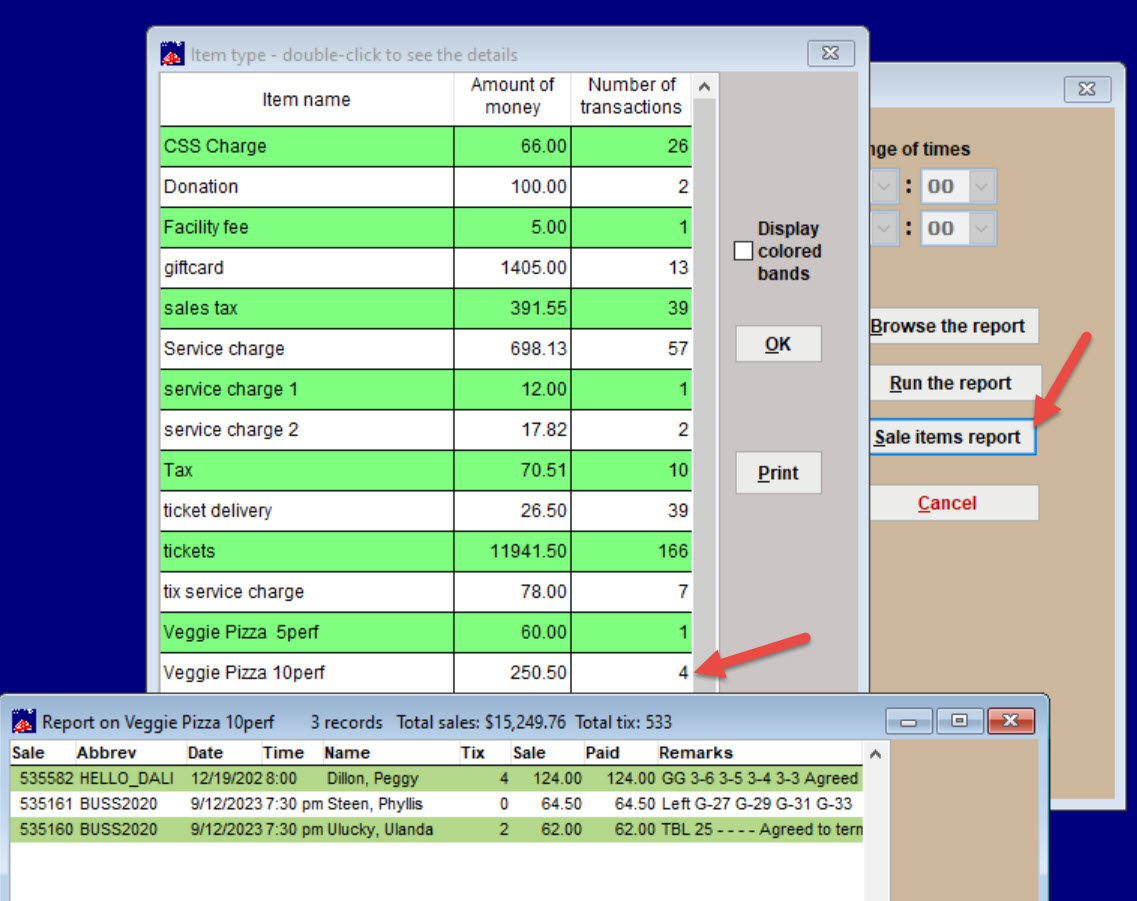 The report appears.
Click the Print button.
A window appears asking where you want to send the file.