(Last Updated On: July 5, 2018)
If you are a Wintix user and your administrator wishes you to enter a password to be able to access the program, they will assign you one initially.
It's nice to be able to change your password to one you will easily remember, though, and Wintix makes it simple to do so
Go to Tools | Password | Change your password.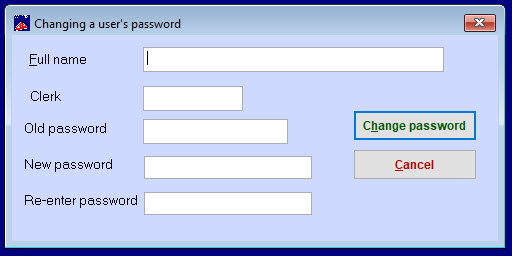 Enter the information you wish.
You need to know the EXACT full name, Clerk, and Password the administrator has listed for you in Wintix.
That's it!