(Last Updated On: October 21, 2016)
When you first enter a customer into Wintix, go to Mailing list | Add a new name
The Customer information window appears.
Enter the customer information. Note that Wintix has automatically assigned an account number.
When you enter the street address and press enter on your keyboard, Wintix automatically advances to the zip code field. When you enter the 4- or 9-digit zip code, Wintix will most likely suggest a city from its zip code database.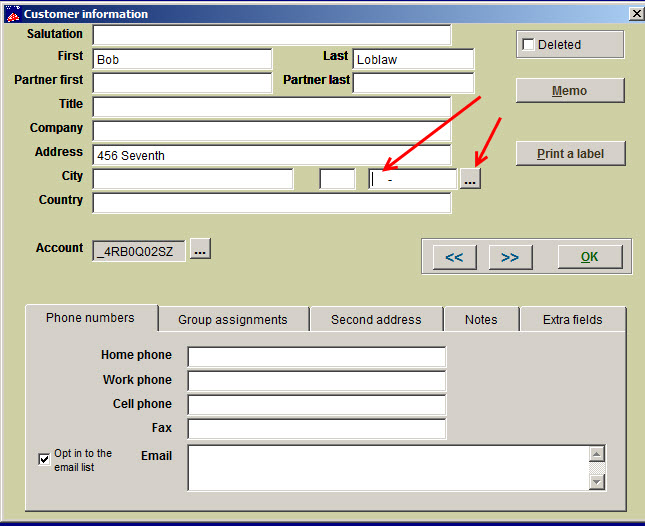 Wintix has a number of zip codes that are loaded into the program. Sometimes, though, new zip codes are added or an area may be assigned to a different zip code.
Click on the ellipsis button to the right of the zip code field…

If the zip code doesn't fill in the city and state, that means that particular zip code has never been entered into Wintix.
If it displays the wrong city and if you need to change it.

The Default City, State and Zip window will appear.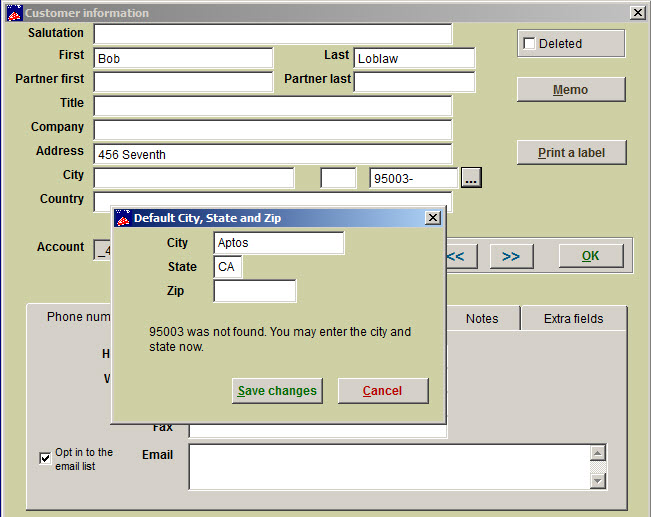 Make corrections as needed.
NOTE: If that zip code was never entered before, Wintix will NOT populate the city and state in your new customer information window. When you entered the information, it was entered into the database and will populate all city and state fields the next time you enter the zip code.
Press the Save changes button and fill in the city and state, then press OK.
This is also where you will change the city if it belongs in another zip code.