(Last Updated On: October 10, 2016)
Go to Report | By day | Sales report.
Choose the starting date and ending date.  Notice, you can select just active sales, oldsales, or both.
You also have a variety of other choices of things to include on the report.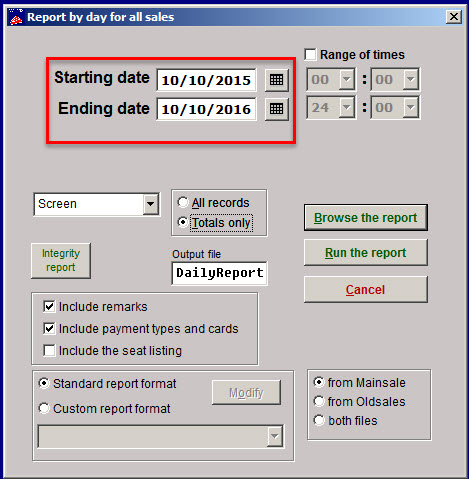 In the example above, we have chosen to look at how many tickets we sold in a year and are only including the totals. The screen shot below is a sample of what you would see in this report.