(Last Updated On: May 4, 2017)
Here is how to run a report to see the names, addresses, emails, dollar amount sold for season ticket subscribers.
Go to Reports | By show | Season ticket
Choose From Mainsale (which are your current season packages)
Check or uncheck the packages you want in the report.
Choose DBF as the type of file to create.
In out Output file box, type the name you wish to give the file you're creating.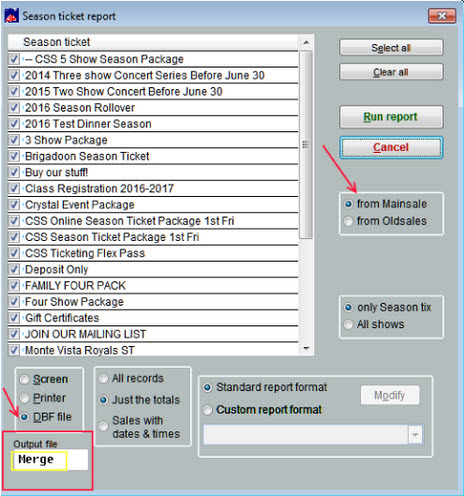 Click the Run report button.
Your DBF file has now been created. It is located in the C:\Tix7 directory on your computer.
You will see a yellow box appear with four options.
Choose 4. Cancel.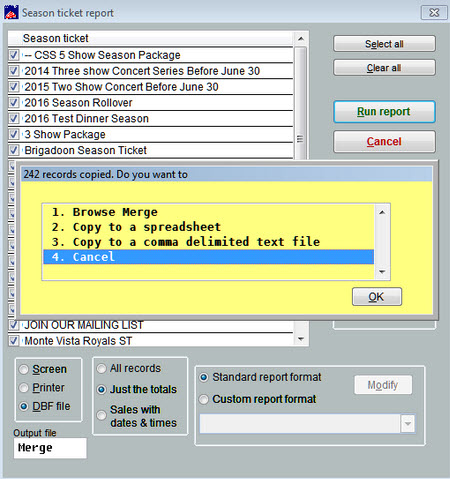 Now you're back to the report screen.
This time, click only on From oldsales (Oldsales are shows that have been archived).
Check or uncheck the shows you want to include in this report.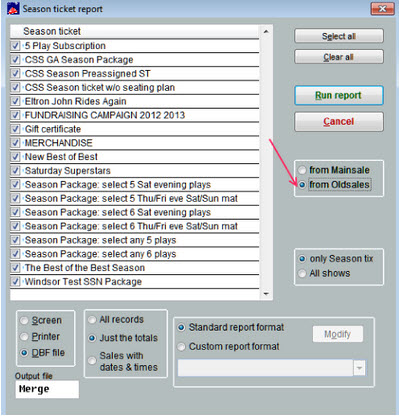 Click the Run report button.
The yellow box comes up again, with three options.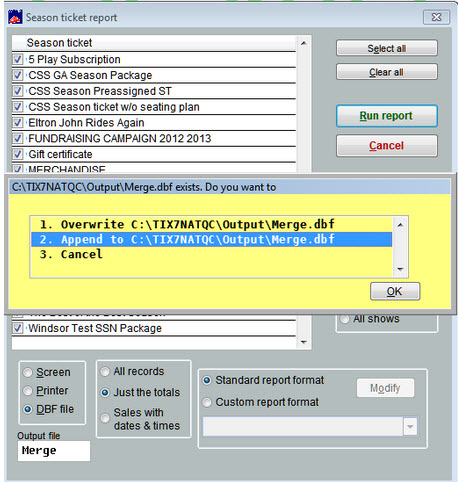 Choose 2. – Append to …
Another yellow box will come up with four options.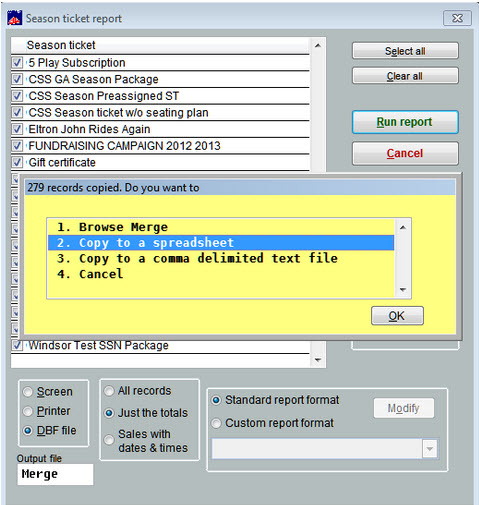 Choose 2. Copy to a spreadsheet.
You now have both the data from mainsales and oldsales in one spreadsheet.
You can find the spreadsheet in your C:\Tix7 directory.