(Last Updated On: September 5, 2016)
To get the report for tickets purchased and monies collected for future performances beyond the current fiscal, run the following report in Wintix:
Click on Reports | by Day | Show for a day (The starting date and ending date would be the start and end of your current fiscal year.)
Under Range of performances, input the range of performances starting at the beginning date of your NEXT fiscal year and ending with the last date.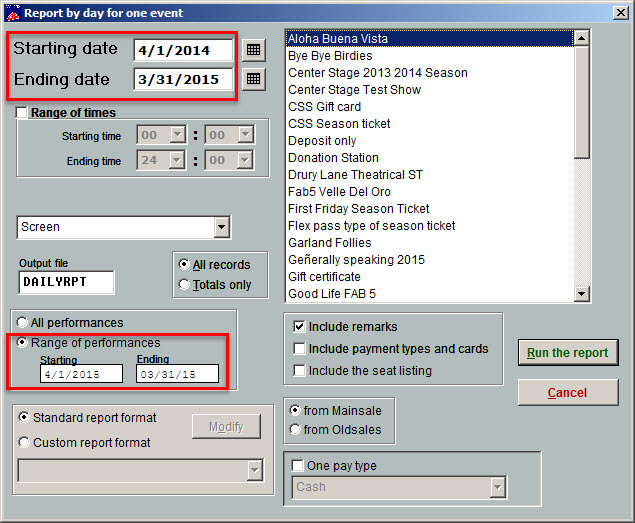 Next, see the list of shows on the right. Choose the shows by pressing the Ctrl button on your keyboard and hold it down while you do a left or right click on your mouse on each show title.
Choose either the All records or Totals only radio button
You can send the report to the screen, to the printer, or to a dbf file. Mostly likely, you will want to print to screen or to a printer.
Click the Run the report button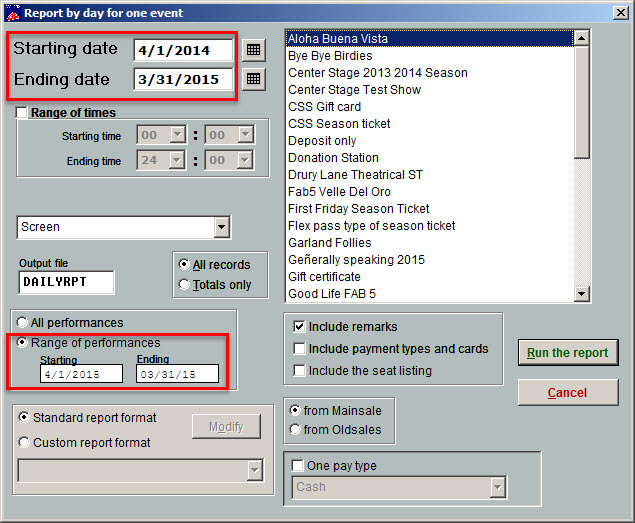 Here's an example of the report.