(Last Updated On: April 17, 2019)
Have you ever wanted to place a name that's in the inactive mailing list back into your active mailing list in Wintix?  Here's how.
In Wintix, go to Mailing list | Customer lookup.
Click on the Generic search button.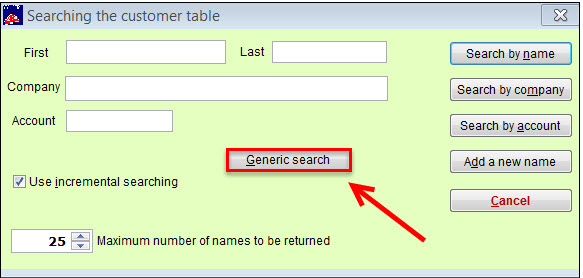 Select the Search the inactive customers table radio button.
Next, in the left Field area, click on the down arrow and choose the appropriate label (last, first, etc.).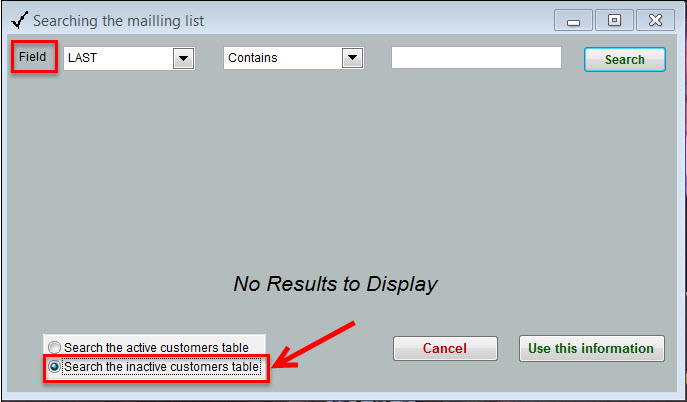 You will see the word Contains in the middle field. You may click on the down arrow and choose another parameter (Equals or Begins with).

In the right field, type the first or last name that you're searching for and click on the Search button.
Wintix will display what it found that fits your parameters. If this is the name you're looking for, click the Use this information button.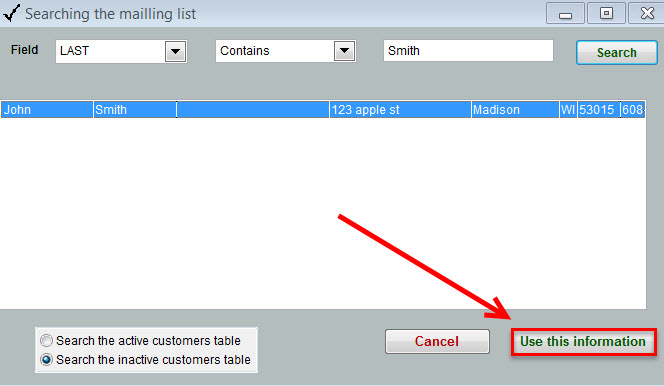 Wintix will now display the name for you to make any modifications, if needed. (Note – you're still looking at the record in the inactive table).
NOTE: In Wintix 6 (in the screenshot below), you merely need to click the Restore to active customer list button.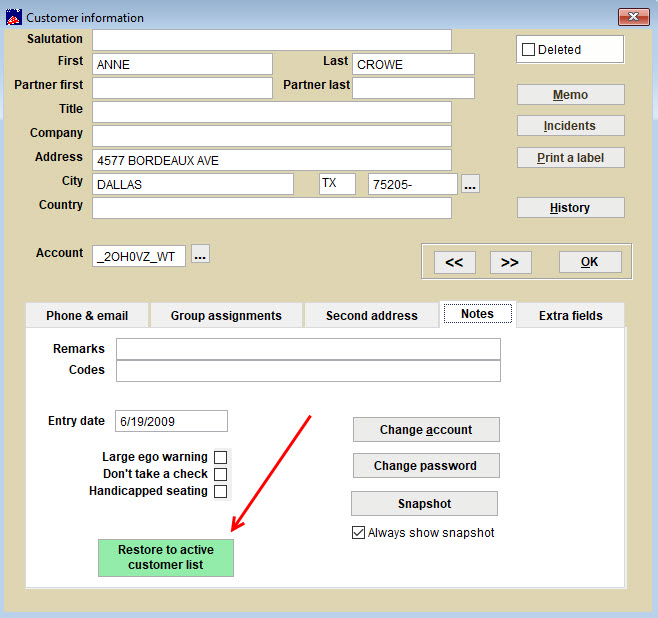 In Wintix 5, if the record is correct, click on the OK button.
A Window asking Add this name to the active names? will appear.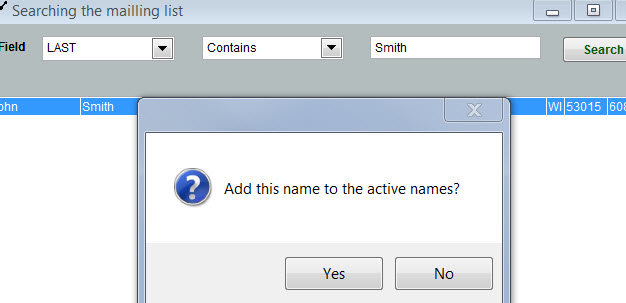 Click Yes.
Wintix will then copy the name to the active mailing list in Wintix .