(Last Updated On: May 9, 2016)
Sometimes, it's necessary to make a seating plan smaller. Maybe you've removed some seats in the theatre and don't want to have a seating plan with a lot of blank space in it.
Start by making the status of each seat into an "x".
We are taking out Row K in this example.
We right click the far left and far right seats and they turn into asterisks.
In the window that opens, click in the Status field, hold your left mouse button down and scroll right to highlight everything in that field, then delete and type in a lower case x.
Click the Apply the changes button.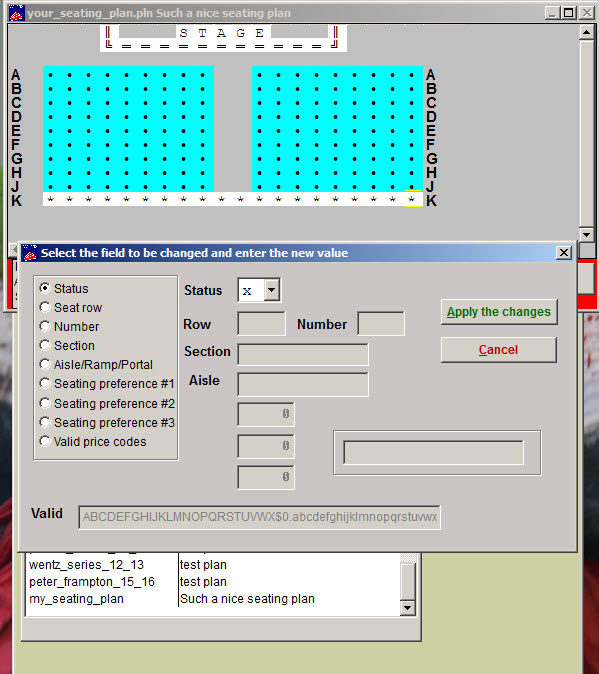 Go to Plan tools and click Delete records where status='x' to remove a row or column.
A new window will open and ask for the new width and length of the plan.  In this example, we are removing a row, so our new length is 12, instead of 13.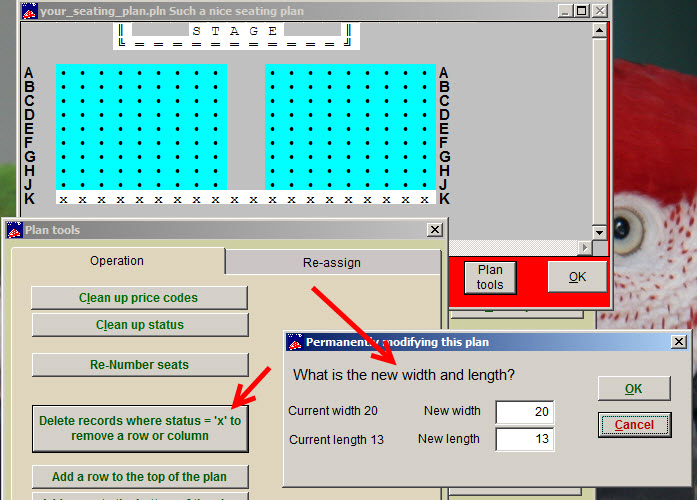 Wintix removes the seats.