(Last Updated On: April 12, 2016)
One of our Webtix users charges sales tax and a service fee but wanted to have the customer's receipt show the total only, not breaking out the extra fees, so it would show up as, say, $37.50 or $35.40 instead of showing the surcharges.
They explained that they advertise their tickets at certain rates, so when patrons see the surcharges, they sometimes get upset, or think if they order tickets through the box office, they can get them cheaper.
In this particular case, they charged a 5% sales tax and a $6 service fee. They needed to add that to the ticket price by going to Show | Edit a show | Categories and prices tab.
For example, for Price Category A, the ticket price is: $24 + $1.20 (5% of 24) + $6.00 = $31.20.  The value would remain $24.00, but what you would charge the patron is $31.20 per ticket.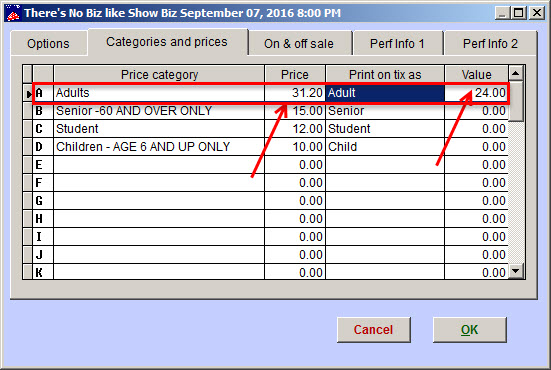 You will also need to remove the service charge by going to Show | edit a show | <select each performance> | Options tab.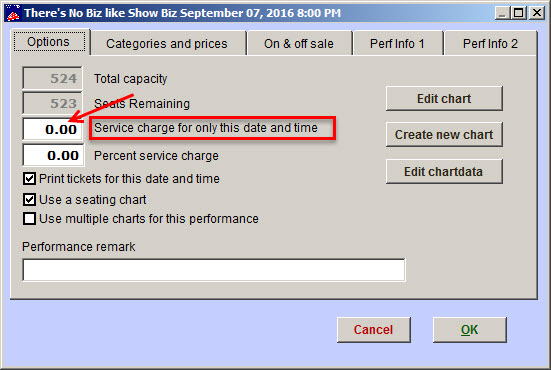 Finally, remove the percentage from each of your payment types under File | Payment types. (In our example, we change the 5% to 0 [zero].)