(Last Updated On: January 17, 2023)
A Wintix user asked us what to do when a patron exchanges from a more expensive performance to a cheaper performance, since it shows that the total sale is less than the total paid and is therefore out of balance.
If you don't know how to exchange seats, click here for instructions.
If you do an exchange for lower priced seats, the sale will be out of balance, showing that you owe the patron money back.
If you do not give refunds and want to balance the sale, you can apply the overage as a donation.
Go to Sales | Sales records | <Search for the sale in question, by number, name, etc.>
Click on the Tickets tab.
Click Add or change seats for this sale.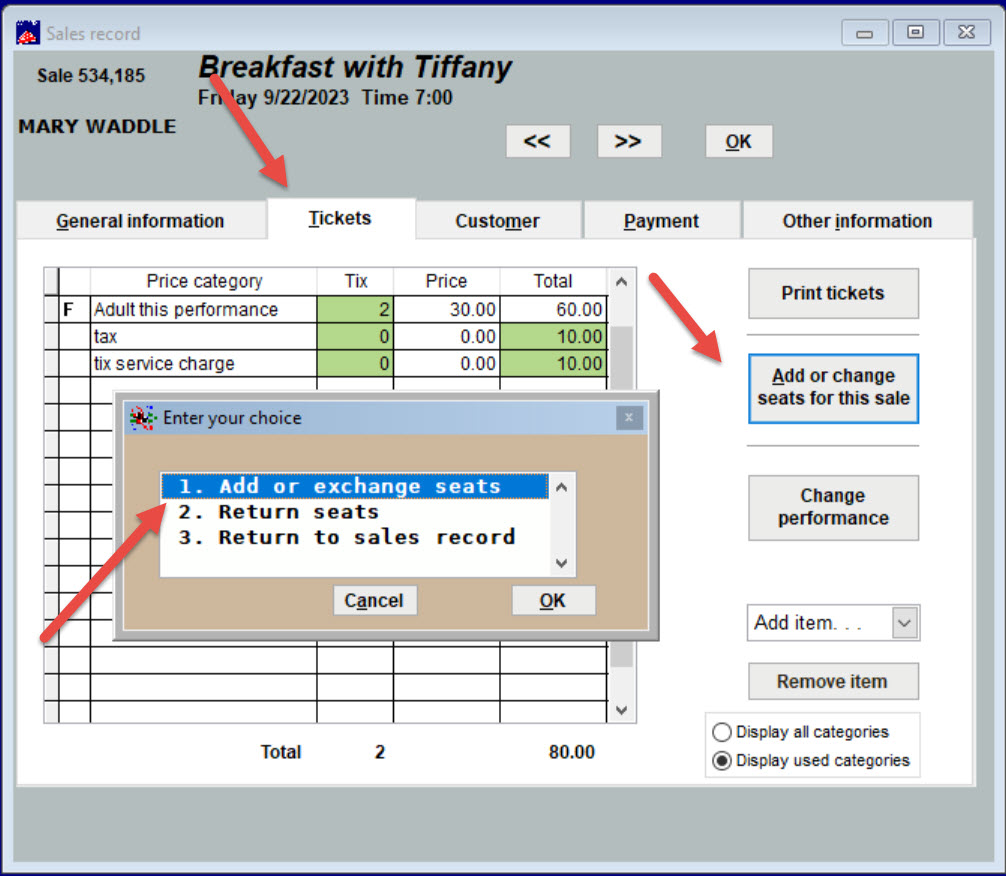 Choose seats on the chart, using the new, lower price category.
Click OK
The Adding a payment record window appears.
Change the Payment type to Donation.
Now the sale will balance.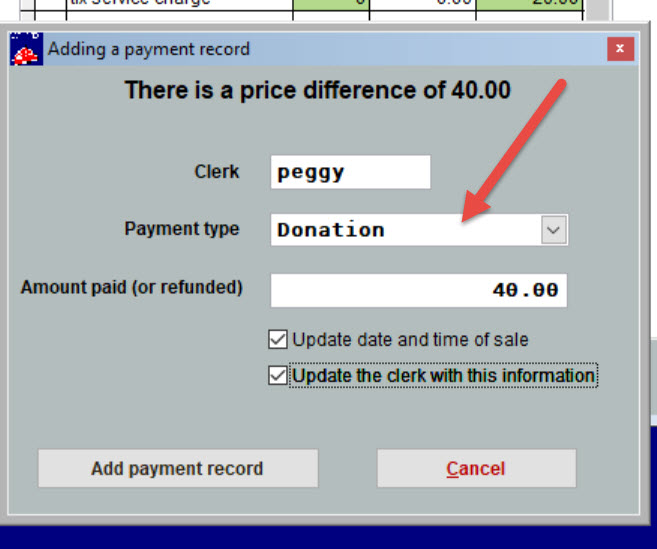 If the sale is for a general admission show, you would simply zero out the number of tickets from the current price category line, in the Tix column and enter that number into the new, lower price category in the Tix column.
Change the Payment type to Donation, like you would for reserved seats.