(Last Updated On: September 28, 2015)
If you are using a standard laser printer to print tickets, rather than the traditional 2″ x 5½" thermal ticket format, you can customize your ticket by doing the following:
In Wintix, click on File | Ticket setup | Windows printer setup
If the Wintix ticket setup is assigned to your report printer (laser printer),when you click on the Windows printer setup, your lasertix.lbx file should look something like this. (More after this screen shot.)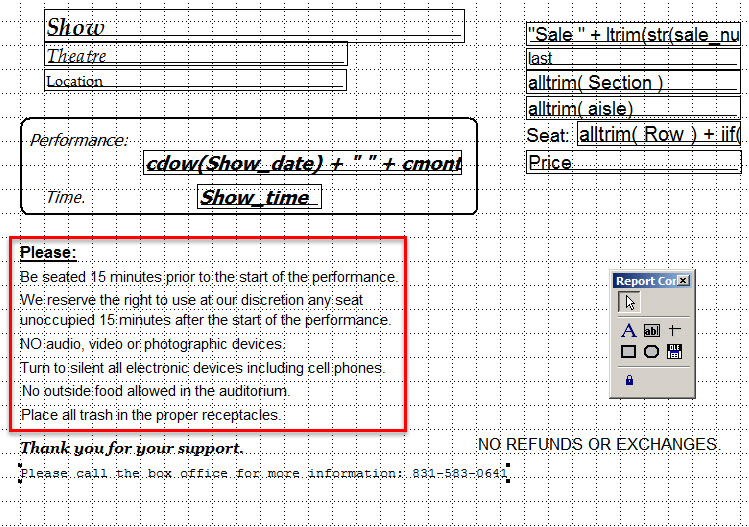 See the area in the red rectangle? This is where you can input your verbiage and also copy and paste any logo.  If you need any help, here please contact support@centerstage.com.