(Last Updated On: September 17, 2015)
The answer shows up when you edit a sale.
Click on the Display seat list button.
Then, click on the Show bar codes button. You will see what the bar code should be: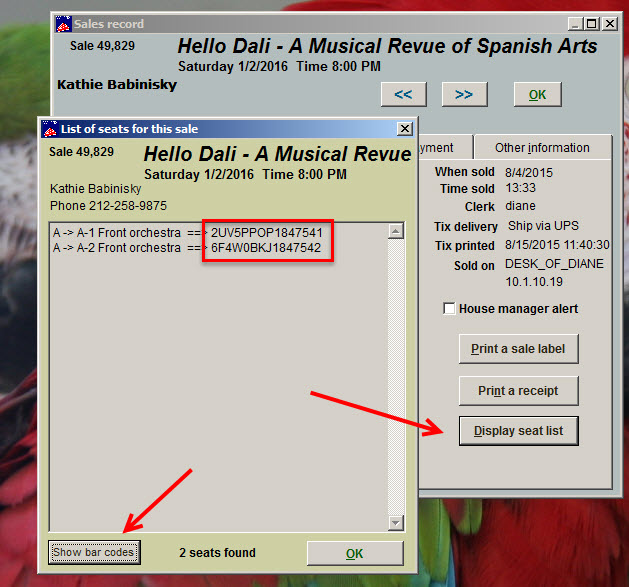 Practice goes a long way to alleviating the tension that happens with scanners. There are two things that may help here:
 If you set up a test show for yesterday and a practice session is today, you do not need to re-enter it. Just click on Show | Utilities | Change a date or time. You can change the date and time to today. That way, it will show up in Scantix.
If you want to re-scan tickets, you need to reset the scans for a performance. To do this, click on Tools | Bar code scanning report | Reset scans.