(Last Updated On: March 18, 2015)
House seats belong, by definition, to the house. They can't be sold online and you need permission to sell them in-house. They are there for special circumstances when you need seats for VIPs, etc.
There are situations, though, when you would like to release the house seats so they can be sold as regular seats. Wintix will not let you edit the seating chart once tickets have been sold with it, though, so you need to make a copy of the seating plan, remove the house seats, and replace the original seating plan with the copy when you are ready to sell those seats.
Here are the instructions on how to do that:
Go to Tools | Seating plans | highlight <name of plan> | Click Copy this plan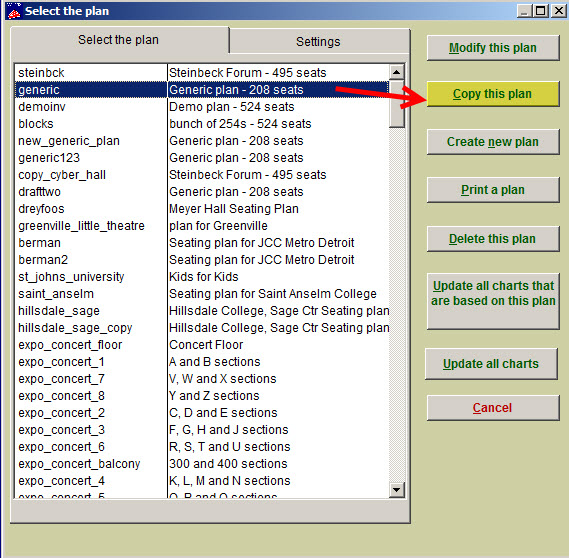 We've named the copy of our original plan (generic) demo_plan_30_x_10. After creating a copy of the original seating plan, remove the house seats by group selecting them (right click on left seat and right click on right seat to choose), then change the Status of the seats to a regular ascii character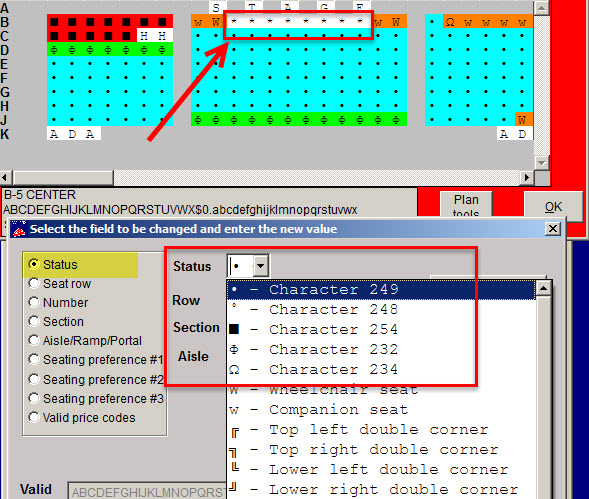 This is the original seating chart where the H's are still on the chart.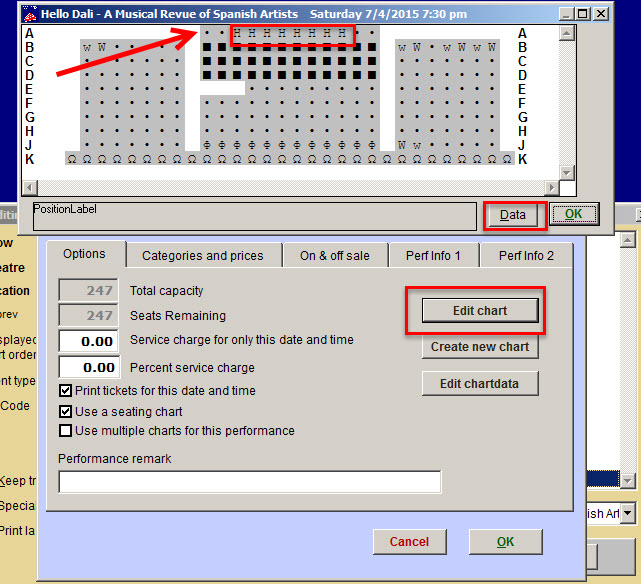 To replace the original seating chart with the house seats, go to Show | Edit a show | choose the date and time of the performance | Edit chart.
Click on Data button (see above screen shot). This is what will appear. In this example, the original plan name "generic" appears.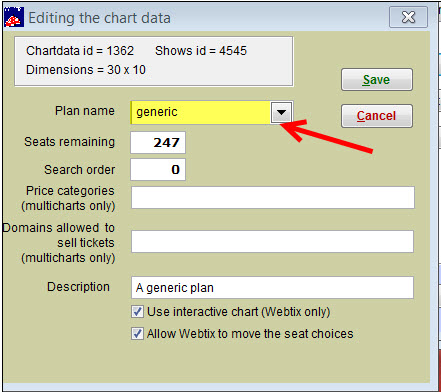 Click on the down arrow showing the name of the seating plan, and choose the seating plan copy without the house seats.  (For this example, remember our copy is called demo_plan_30_x_10.") Select that plan, then click the Save button.
After clicking the Save button, click on the two OK buttons (see below).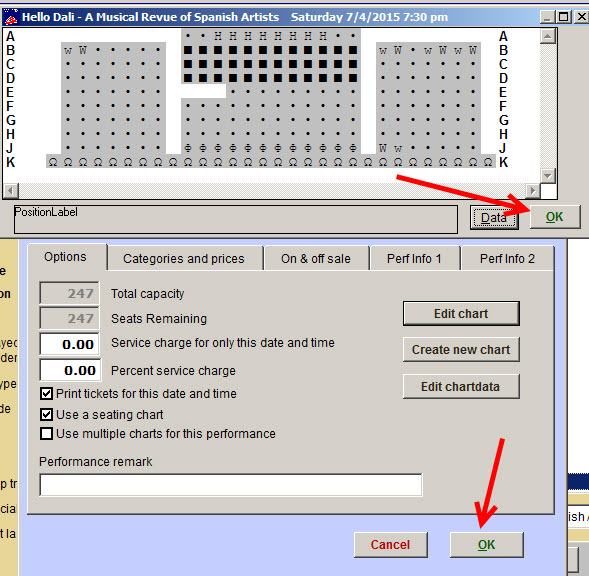 At the Editing a show screen, click on the OK button and this will take you back to the Wintix main menu.
Next, click on Tools | Seating plans and highlight the seating plan copy and click  the Update all charts based on this plan button. The update will take a few minutes.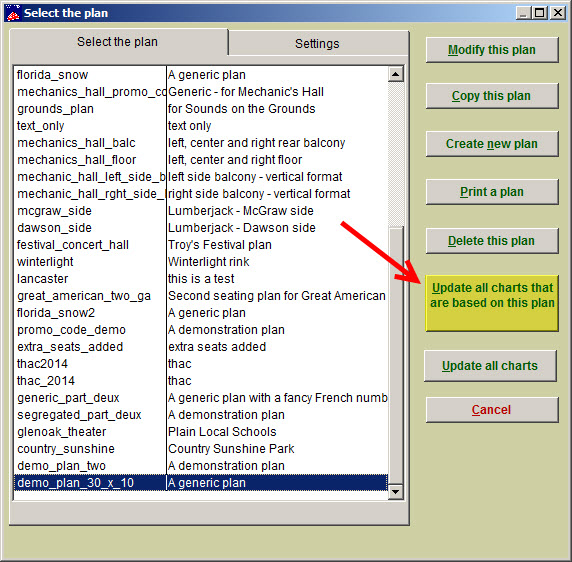 After the seating plan has been updated, do a regular sale. Here is the example below showing the seating plan with the H's removed.  (NOTE: Any sales that were done previously will not be affected and this seating chart is only for this particular performance.)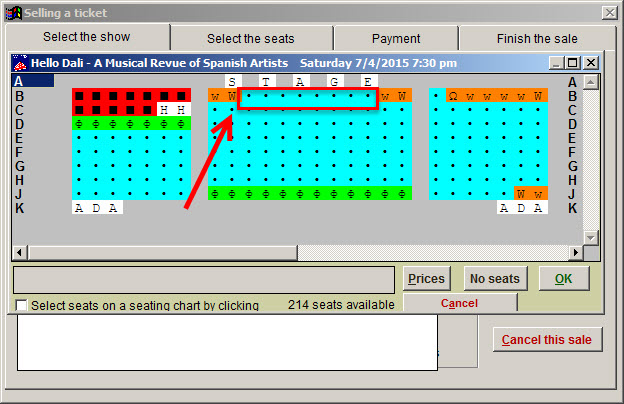 Here is what the seating chart looks like in Webtix. What used to be a row of house seats are open seats that are available online.