(Last Updated On: September 22, 2015)
Want to target patrons who have bought tickets for a specific show? In the tutorial below, we'll show you how to run a report for a performance. Then, we'll use that report to create a mailing list comprised of all ticket buyers for that show.
For a single show, just run a Report | By show | Single performance and send the report to a DBF file. (See screen shot below.) The default output is usually PerfRpt, but you can rename the file if you like.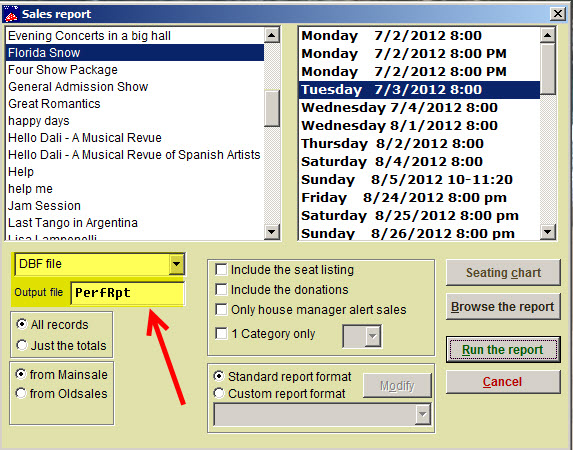 Click on Run the report button, then click Copy to a spreadsheet (see screen shot below).

Wintix will place the spreadsheet in your C:\Tix7\output folder.
If you want to do a USPS mailing to that list
In Wintix, click on Mailing list | Generate a mailing list.  Select a list and print labels so you can prepare your mailing.

Wintix will display this window (see screen shot below). Please notice the PerfRpt.dbf is listed. Click on the OK button.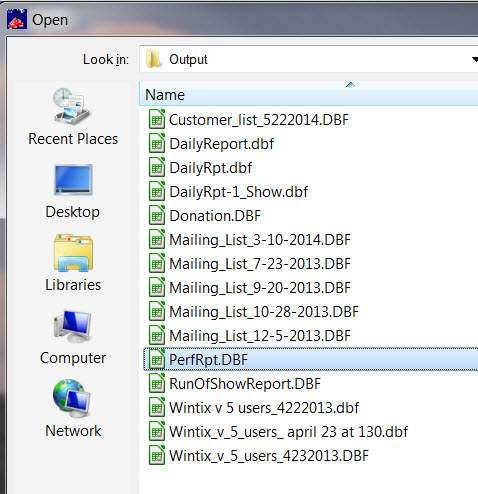 If you want to do an email blast to that mailing list
Go to Mailing List | Generate a mailing list | Export email.
Click on the Select by show or performance tab.
Click the radio button Select by a single performance, then click the checkbox next to the performance.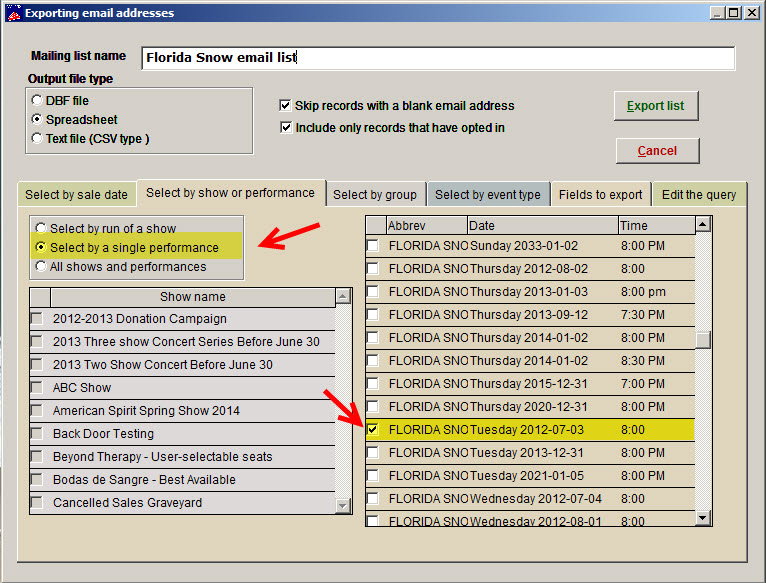 By default, Wintix will only select first and last name, and email address. If you wish to capture other information, click on the Fields to export tab.
Click Export list.