(Last Updated On: August 27, 2019)
The Integrity Report is a report to find problems with sales that should be attached to a seating chart but aren't.
As part of your daily box office maintenance, you need to make sure that all transactions are connected to your seating charts and vice versa, if you are using reserved seats. While not usually an issue, this can happen if you experience connectivity interruptions with your computer or internet.
The Daily Sales Report also has this information at the bottom, but if you want to find the problem seats without having to look at all the sales, you can run an Integrity Report instead.
Go to Report | By day | Sales report.
Choose your range of dates.
You can run it to the screen, printer, DBF file, or PDF.
Click the Integrity Report button.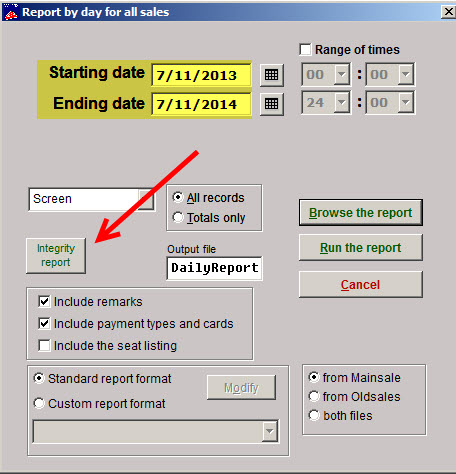 In this case, we chose a calendar year for our Integrity Report and ran it to the screen (see screenshot below):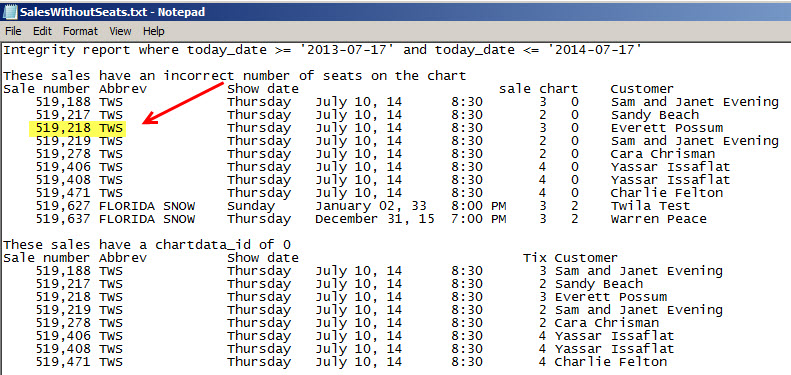 Look at the individual sales by going to Sales | Sales record | Search by sale number. For this example, we will pull up sale number 519,218.
You can see that our customer paid for three tickets.
Next, we click on the Display seat list tab. You can see that there are no seats associated with this sale.
Click on the Other information tab and click the Change performance button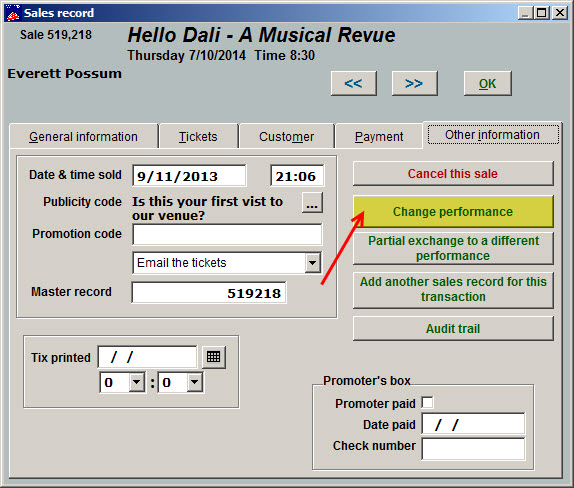 A window will appear with a list of shows. Click on the same performance.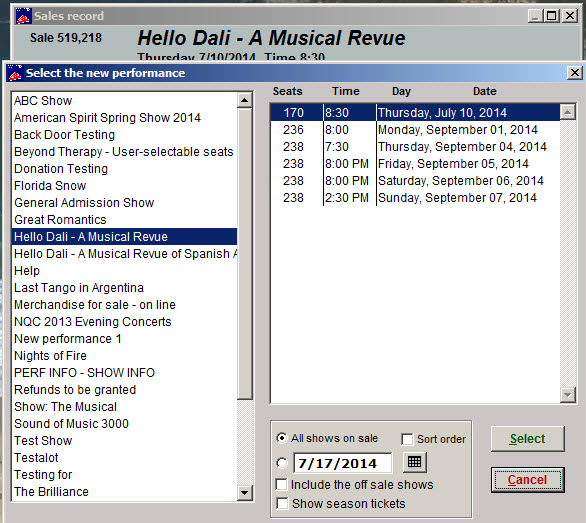 A new window appears saying you've chosen the same date and time and asking if that is what you want. Click Yes.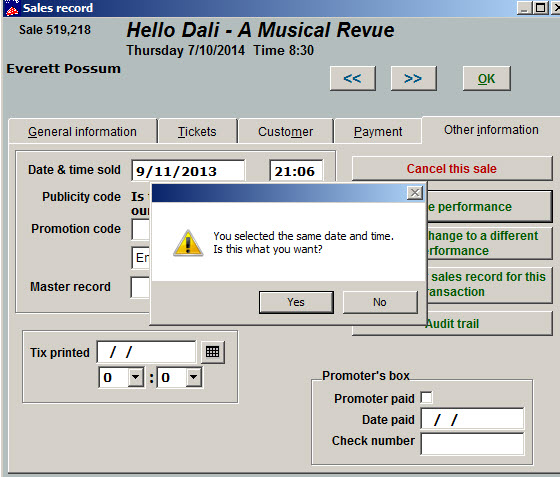 The seating chart will appear. Add the seats into the chart and click Ok.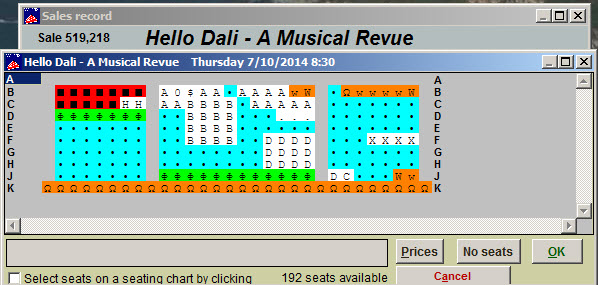 Wintix will ask if you want to change the date sold to today's date. Click No.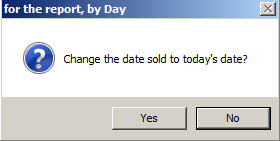 Go back to the General information tab again and click on the Display seats button. The seats are now attached.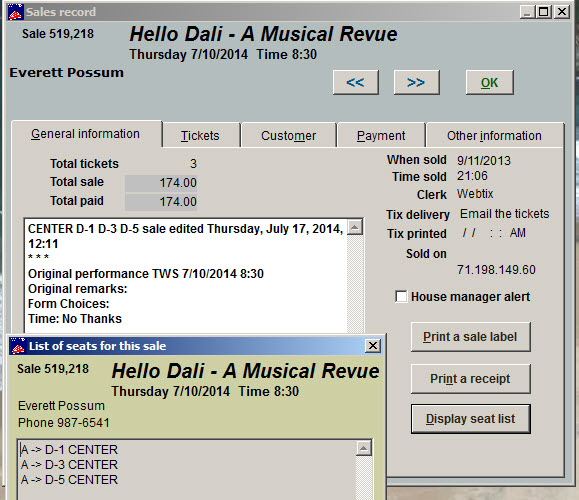 Run the Integrity Report again. The sale is no longer listed.