(Last Updated On: June 1, 2017)
We do not recommend that your patrons receive the Authorize.net receipt. We have found that patrons get confused. They should only receive the Webtix email confirmation and your box office should be receiving the Authorize.net receipt.
First, check your settings in Wintix to make sure they don't get the receipt from Authorize.net.
Then check your Authorize.net settings by logging into Authorize.net and go to the Settings area. Within the Settings, you will see an section called Transaction Format Settings. Click on Email Receipt.  See below: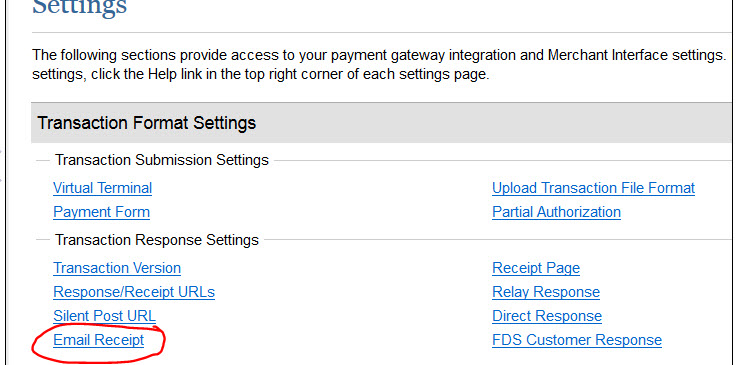 Once you click on Email Receipt, you will see this: Make sure the check box labeled Email customer . . . is unchecked.