(Last Updated On: May 29, 2020)
These instructions are for both Wintix 6 and 5
First, do a backup in Wintix:
Go to Tools | Backup | Backup data
NOTE: A backup generally takes two to five minutes – do NOT close the black DOS window or the backup will be incomplete. When the backup is finished,  the black window will close and you will see a message telling you the name of the file and where you can locate it on your computer.
Now, go to Mailing List | Utilities | Remove duplications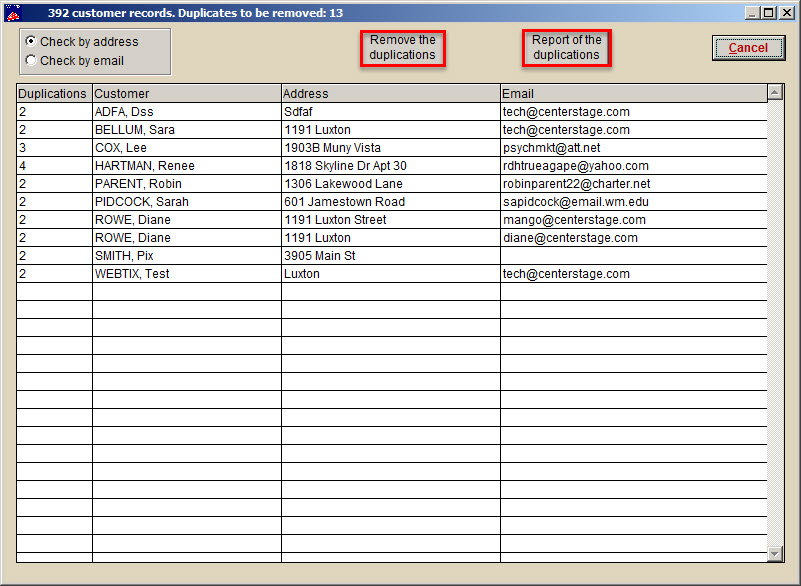 Wintix will look at the zip code, the first letter of the last name, and a condensed version of the address.
If all of those match a record, the record will be marked as a duplicate and removed from the file.
The sales history from the record that is removed will be merged with the record that is kept.
The record that is kept will be the record that was entered into your database first.
The duplications that are removed are not really gone. They are put into an inactive table. You can search for these duplications the normal way with a generic search.
Look in the lower left corner and click on the Search the inactive customers table radio button.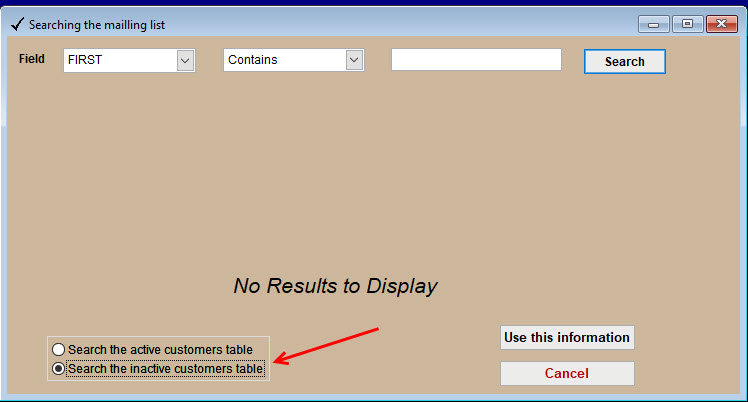 Also:
Learn how to merge duplicate customer records.
Learn how to delete customer records.