(Last Updated On: September 15, 2021)
NOTE: If the prices and categories will be available throughout the show or event, click here.
If you have prices that will only be available for a certain date(s), you need to enter them in the Categories and prices tab.
Go to Show | Edit a show | Categories and prices tab.
Specify the on and off sale dates for the prices. Choose a time that makes sense for ticket sales.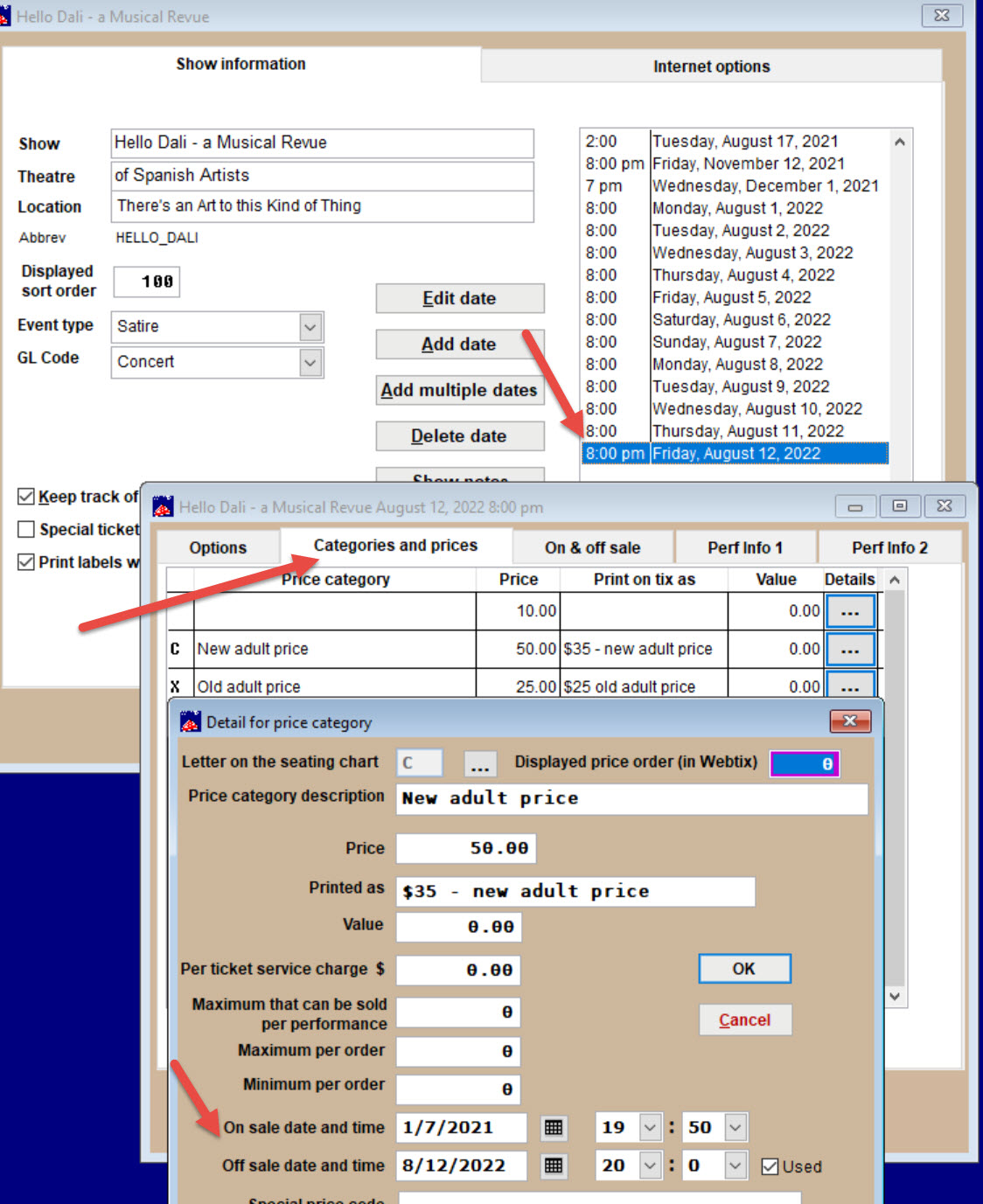 You can also set the minimum and maximum tickets sold for the performance or per order.
NOTE: Pay close attention to the On and Off sale dates. If you accidentally set your price to go off sale before you mean to, you will get the following message when trying to sell a ticket at that price:
No price codes available…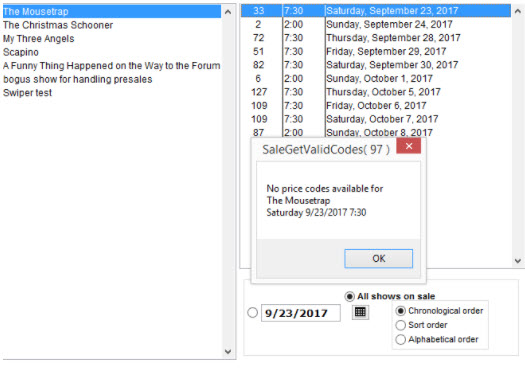 If you get that message, just go to Show | Edit a show | <select the performance>.
Click on the Categories and prices tab.
Click on the Ellipsis button in the Details column.
Correct the Off sale date and time.