(Last Updated On: December 13, 2019)
Go to Reports | By show | Single performance.
Choose your show in the left column.
Choose the performance date in the right column.
Choose your output preference from the drop down on the bottom left.
Click the Seating chart button.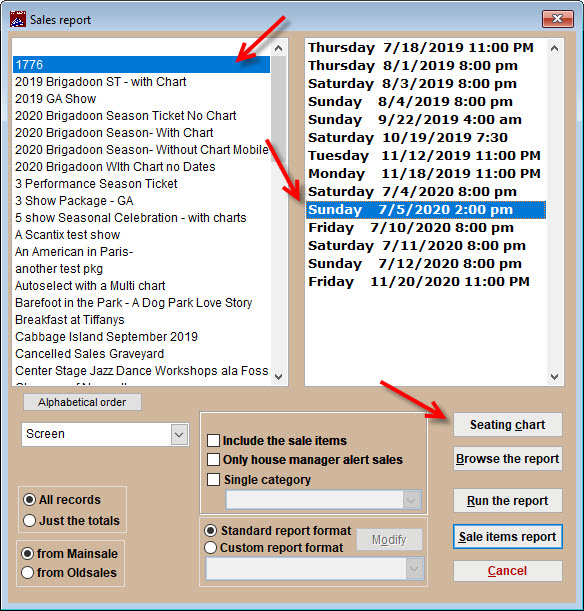 The Select the section window appears.
Choose the Include section printout box and the Seating chart button.
Click OK.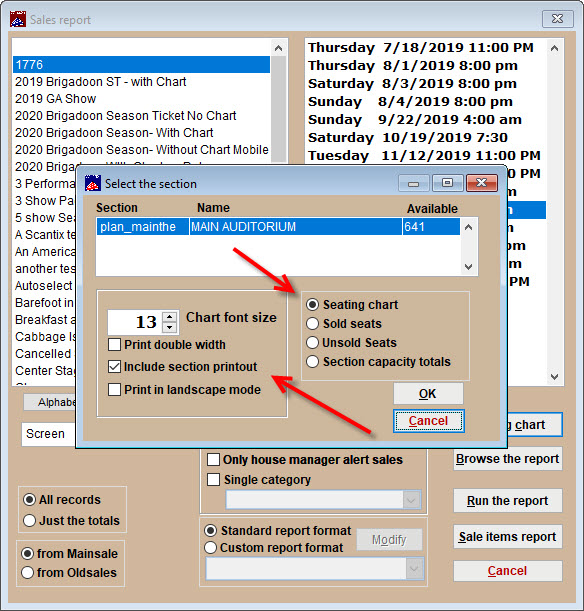 The report shows you how many seats are sold and still available in each section, as well as a graphic that shows you what seats were sold in what price categories.