(Last Updated On: May 3, 2023)
Do the tickets from your Godex printer look like someone drove over them, with lines on them?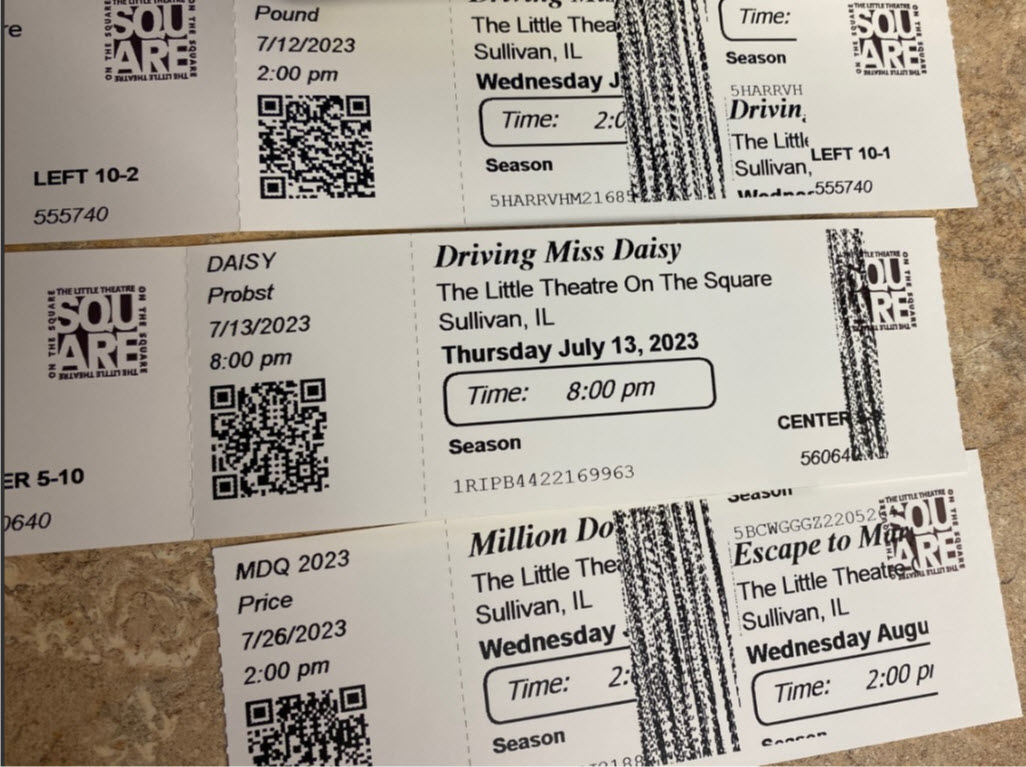 Godex recommends this solution.
Completely remove the printer driver and start with a fresh install.
Go to the area on your computer where you uninstall programs.
To completely remove all Seagull drivers select the Remove printer drivers radio button.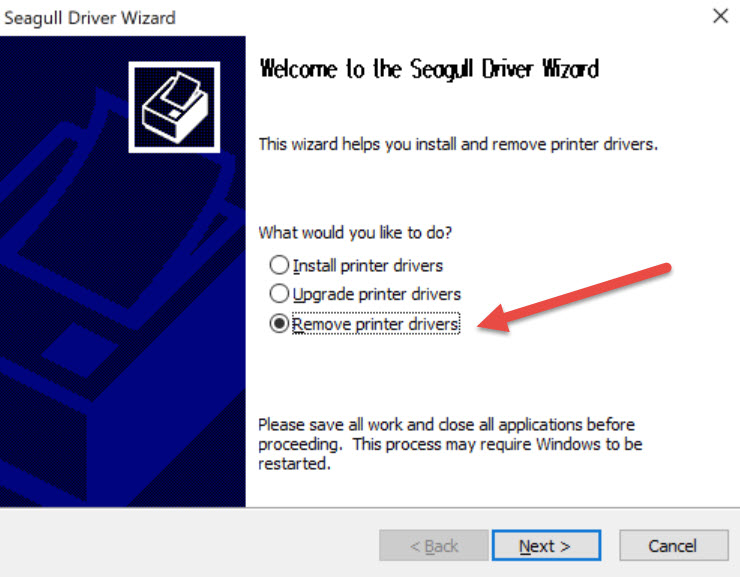 Click Next.
Choose the Automatically remove all Drivers by Seagull radio button.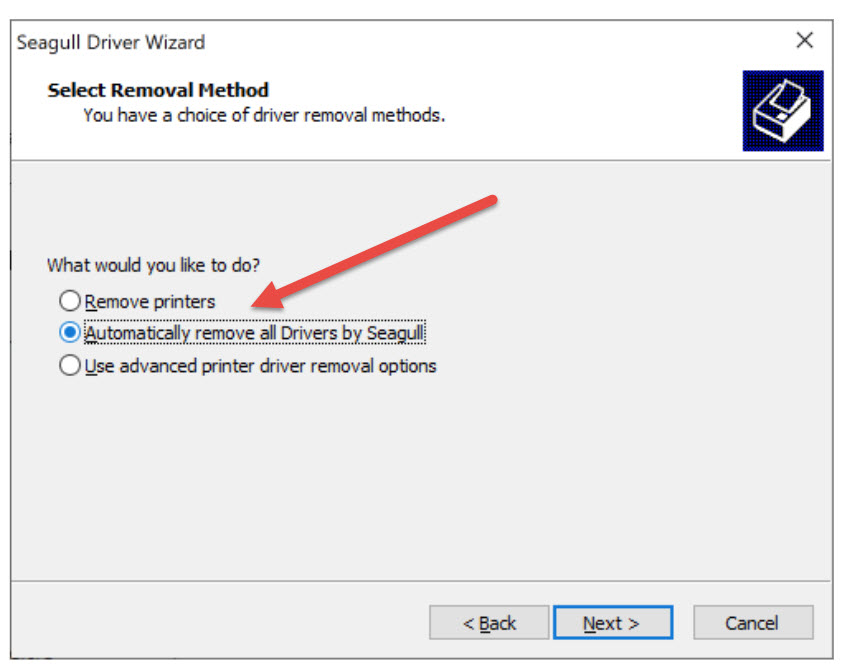 Next, search in Windows for your Print Spooler and restart it.