(Last Updated On: November 16, 2022)
In Wintix, go to Help | About Wintix.
Right click in the white rectangle.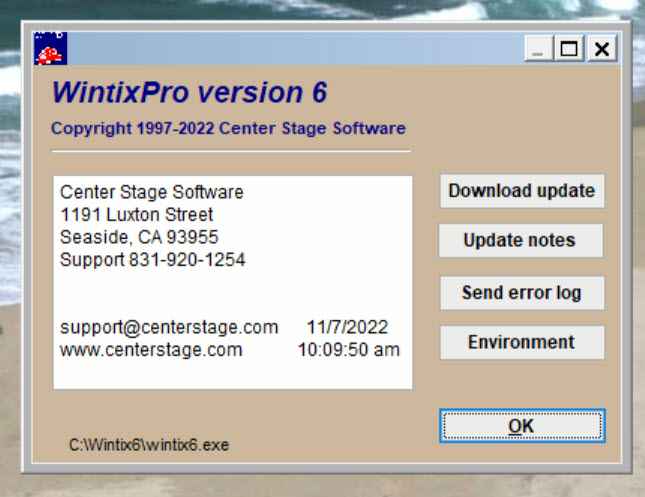 A date of the latest update will appear. Sometimes Windows will put the date you download the update in the white rectangle. Doing this action tells you the date we uploaded the update to the production server.