(Last Updated On: June 5, 2023)
Instructions for reserved seats with a seating chart
In Wintix, add the wheelchair and companion seating by going to Tools | Seating plans | <double click on your plan>.
Double click on the seat you want to indicate is a wheelchair or companion seat.
In the drop down menu in the Status field, select the uppercase W in to indicate the wheelchair accessible seat and a lowercase w to indicate the companion seat.

Click OK to close the plan.
If the plan is already in use and attached to a show, click on the Update all charts that are based on this plan button.
Online Webtix customers will now see the seating chart has icons for wheelchair accessible and companion seating.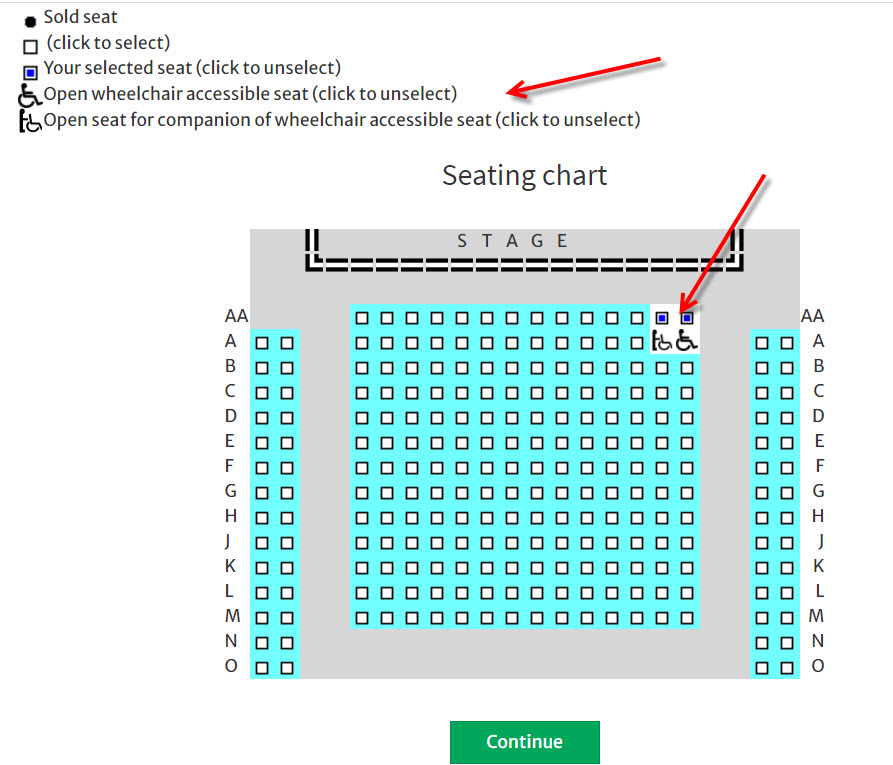 Webtix will display a new screen when patrons click on a wheelchair accessible seat.

Both questions must be answered yes. If not, they won't be able to buy those seats.

If they have answered yes to both questions, Webtix will allow them to select those seats.
The customers complete the sale in the normal way.