(Last Updated On: January 7, 2016)
While there may be many reasons your printer isn't doing it's job, there is something very simple to check first.
Check to see if your printer settings within the printer driver are matching on both the General tab and Advanced tab. See below screen shots.
Under the Page Setup, make sure the Stock name both read "Tickets 2.00 x 5.50." This has to be done both under the General tab AND Advanced tab.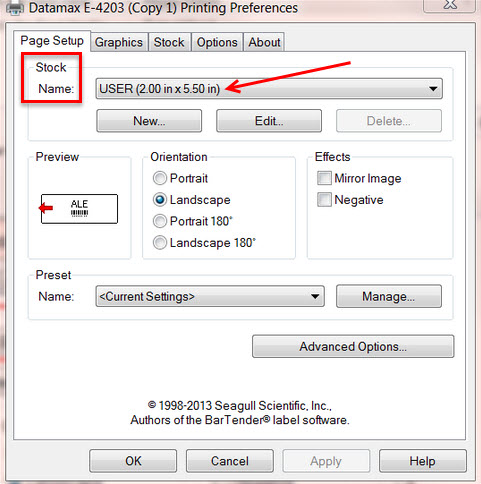 On the Stock tab in both places, make sure the Label Sensor, Post Print Action, Top Offset and Tear Offsets match. Once all settings match, make sure to print a test page from the driver, then print a test ticket from Wintix.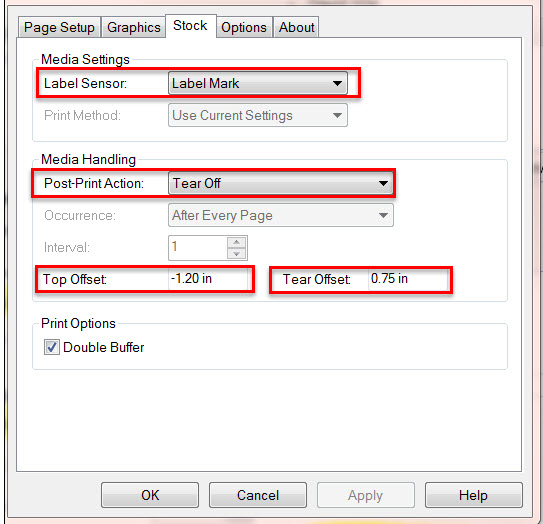 PLEASE NOTE:
For our clients who use thermal printers, the label sensor should always be Label mark.
Post-Print Action: we generally recommend tear off but if you have a printer that has a cutter, this will need to be changed. See screen shot below for your choices.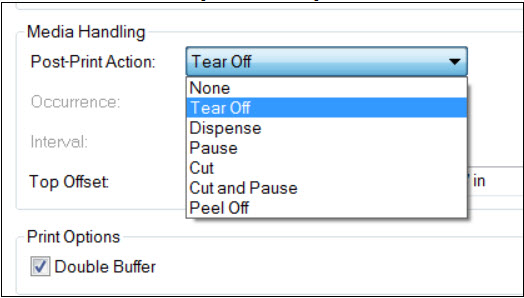 For the Top Offset and Tear Offset, these settings are only recommendations. If these setting don't work, they can be adjusted.