(Last Updated On: August 27, 2020)
In Wintix 6, promotional codes are known as special price codes and have all the features of regular prices. Here's how to set them up.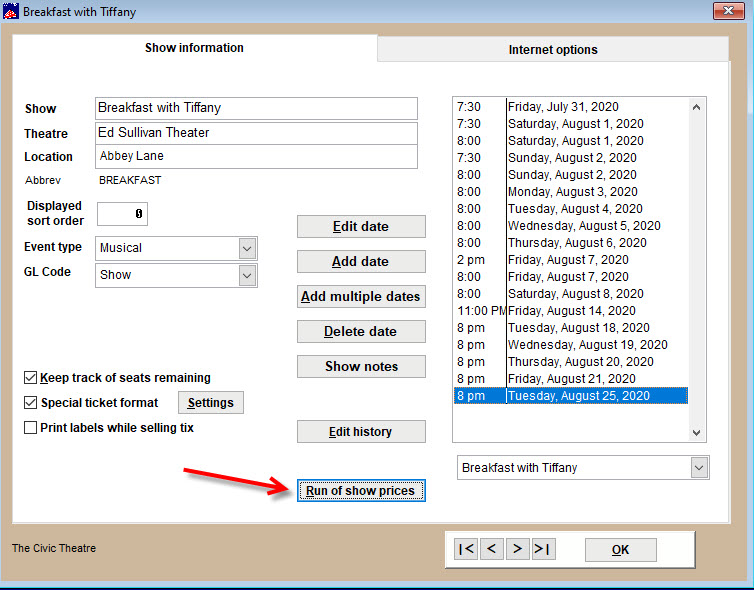 Click the Run of show prices button.
Click the Add a price button.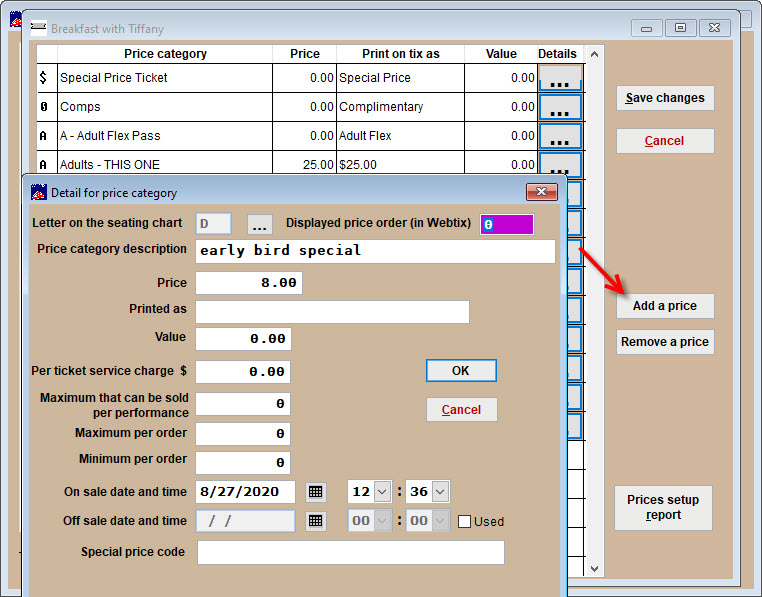 Enter the price.
Click on the ellipsis near the Letter on the seating chart field if you wish to change it.
Enter the rest of the information as appropriate.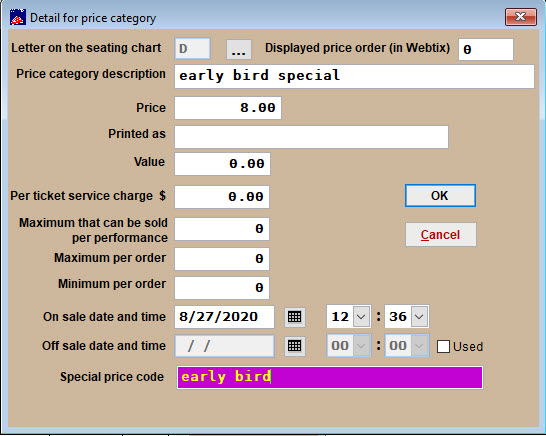 Click okay and save changes until you are back the Edit a show window.
Go to the Internet options tab and click on the Domains button.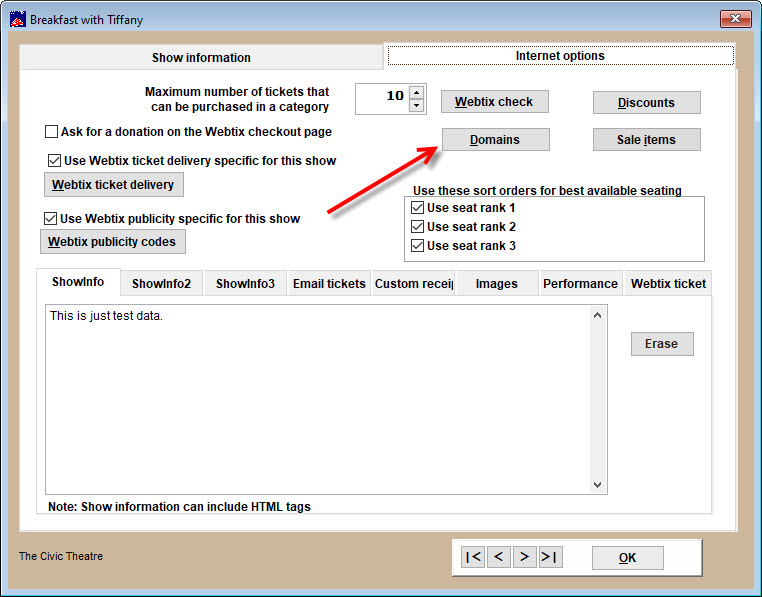 Check the box next to your special price code and make sure the correct payment types are checked so it can be purchased.