(Last Updated On: October 21, 2021)
A Wintix user is selling gift certificates as "vouchers" which can be redeemed for any show.
There were a couple of thing they wanted to be able to do:
They wanted patrons to redeem them online.

 This can be set up for online reservations. Do a custom form choice so that your guests can choose the show and performance for which they would like to use their voucher. You would then set up a promo code so they are the only ones who can make their reservations.
Here's an example of what form choices look like in Webtix: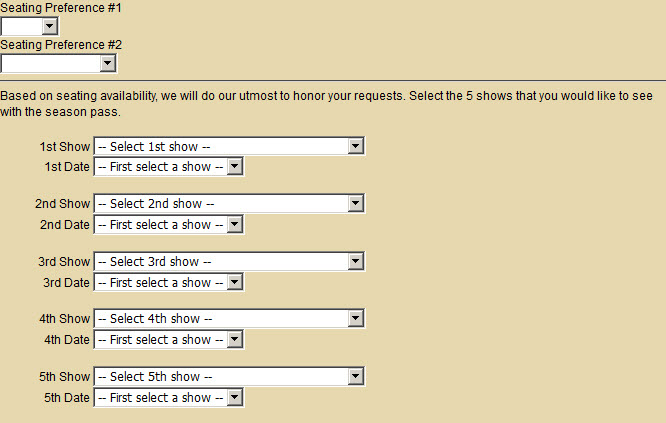 2. They needed a way to make sure the vouchers are authentic when someone calls the box office and wants to redeem them for tickets.
 Wintix makes this easy to manage. Just set up a season package and call it "Gift certificates,".  You will be able to check for authenticity because you can print the gift certificate when purchased. It will have the sale number as well as the patron who purchased the gift certificate.
Here are some helpful links: