(Last Updated On: June 22, 2015)
A Wintix user reported that jobs sent to the printer would not clear in the print queue after printing. They were using a Practical Automation printer.
They had two clients, both running Windows 7
Local network with router and a network print server device (in this case a TP-Link device) connected to the printer.
Etx-2002 windows 7 driver f installed on both workstations, using the IP address of the print server as the port.
The issue was that printed tickets would not clear from the Windows 7 print queue after printing, which caused major issues with subsequent print jobs.  The client had to manually clear each ticket from the queue before printing another ticket.
The issue was resolved by editing the printer (Control Panel>>Printers>>Printer Properties)
On the Ports tab, select the port used by the etx/ltx device, then click Configure Port.
Settings should match the screenshot below, with one note:

Note that the queue name is set up to match the print server device.  This may be different depending on your device, but all other settings should match the image.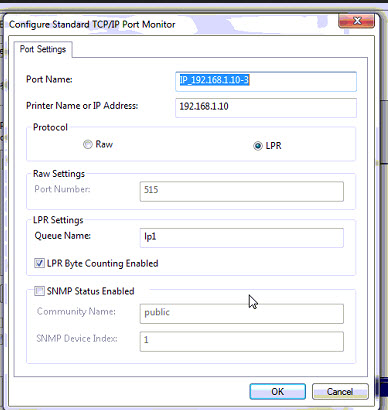 Move over to the advanced tab.  Settings should match options shown below (attachment advancedtab.png)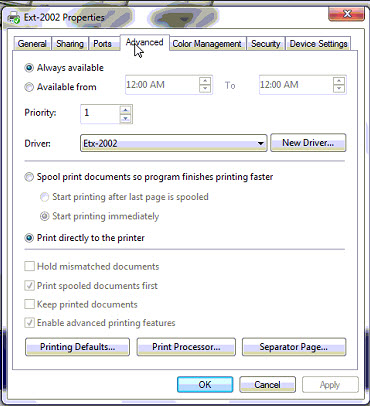 Now click Printing Defaults at the bottom of this tab, then click the Advanced button at the bottom of the popup window.  Disabled Advanced Printing Features as seen below: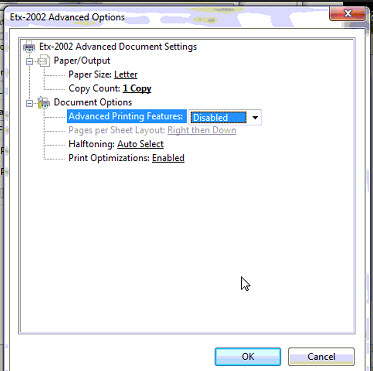 After this, all printing from the tickets program functioned normally.  Please note that this solution works when the client does not use a Generic/Text Only driver nor the FGL passthru driver.