(Last Updated On: November 8, 2019)
Install the latest update to Wintix by going to Help | About Wintix | Download update.
There are a few ways to get to the email screen, but here is one that you may follow: Go to Sales | Sales records | <find sale>.
On the Tickets tab, click the Print all tickets button or select the tickets you want to print and click the Print selected tickets button.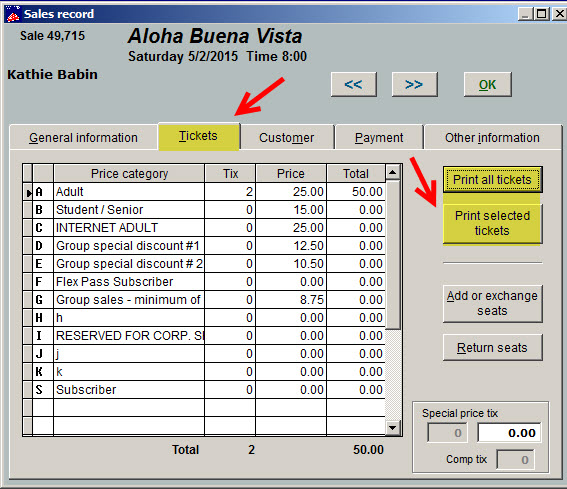 The Printing tickets window appears.
Select the to Email radio button.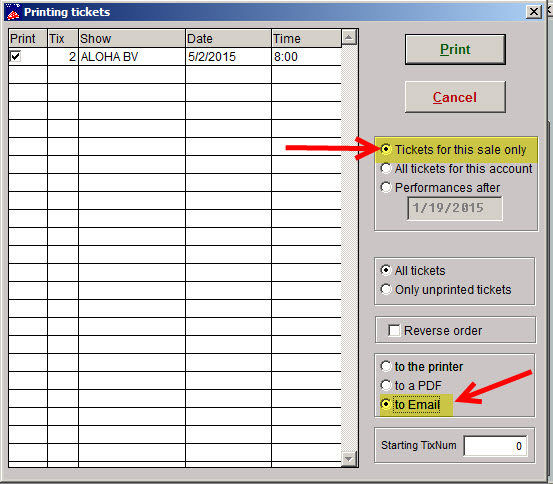 Click the Print button.
The email window will open.
Note: the above items in bold can be copied and pasted one by one into the email form in Wintix.
Having trouble emailing tickets in Wintix, click here.