(Last Updated On: July 21, 2022)
Wintix uses the receipt named receipt.frx.
Click on File | label and receipt setup. The following window will appear: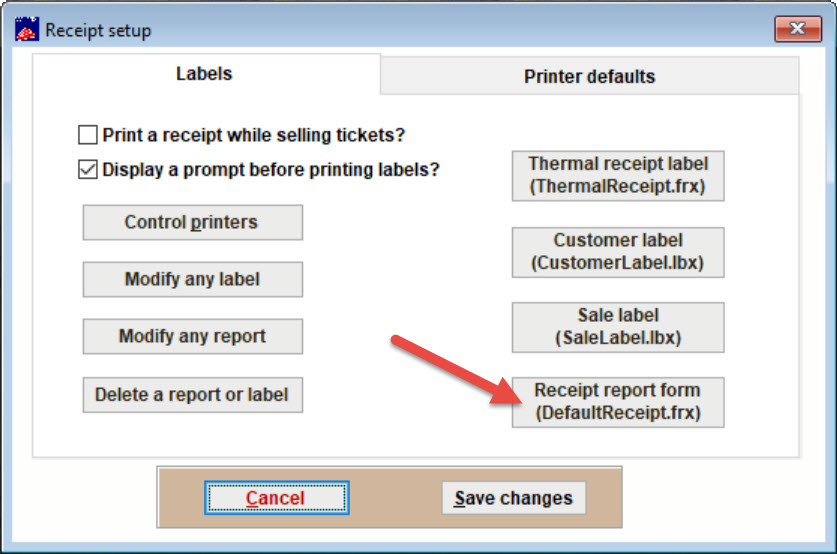 Click on the Receipt report form (Defaulteceipt.frx) button. The standard receipt form looks like this:

in the last text field under Page Footer, double click anywhere.
The next window that appears is Label Properties.  See below: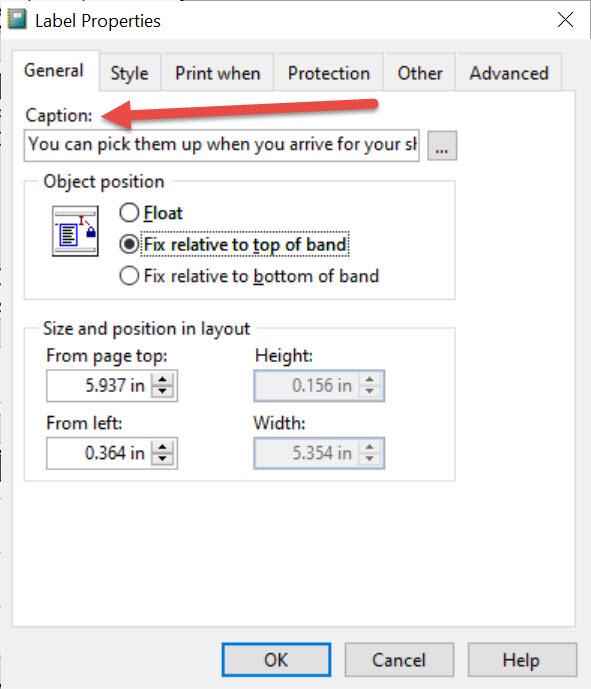 Under the General tab, there is a Caption field.
Place your mouse cursor in the field and overwrite the words in the field and type the verbiage you would like to place in the receipt.
Once you have input the verbiage, click on the ellipsis box to the right.
The Label Caption window will appear.  You can then view your verbiage to check for spelling, etc.  If you want to change the font, you can click on the Font button.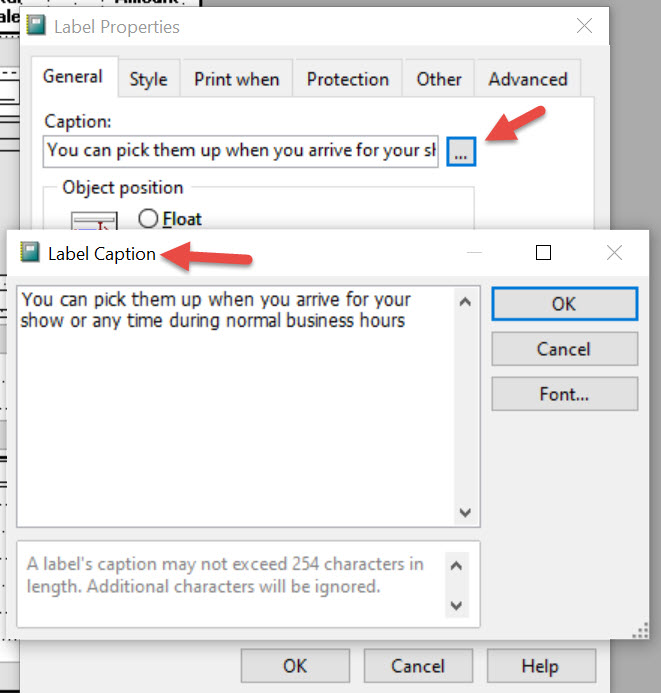 Once approved, click on the OK button which will take you back to the Label Properties window. click on the OK button again.
The receipt should look like this:
Don't worry if you don't see the complete verbiage. It will appear in the receipt when you're ready to print out or email. However, if that still makes you nervous, you can do the following:
In the Report Designer window, click on the label that has your verbiage. Hold the left mouse button down and move/drag the label box a tiny distance, the complete verbiage appears.

In the Report Designer window, click on File | Save.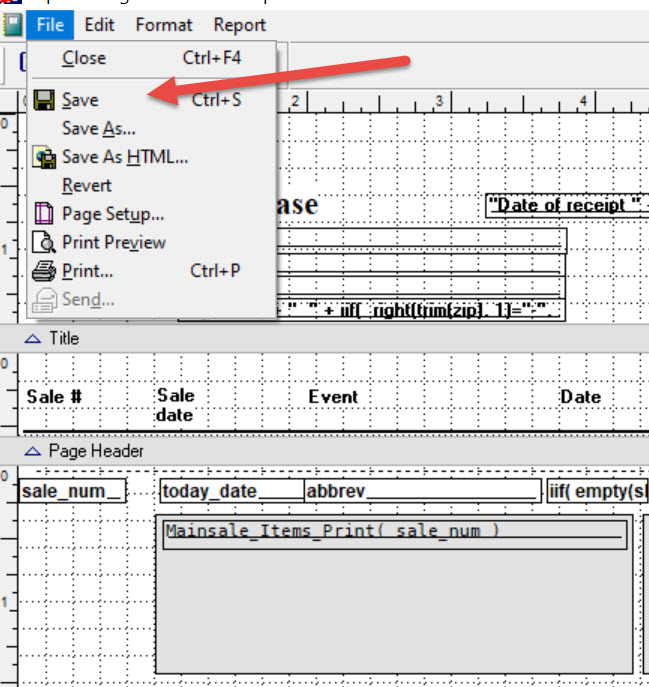 Click on File | Close.
You will be back at the Receipt Setup window in Wintix. Click on the Save changes button.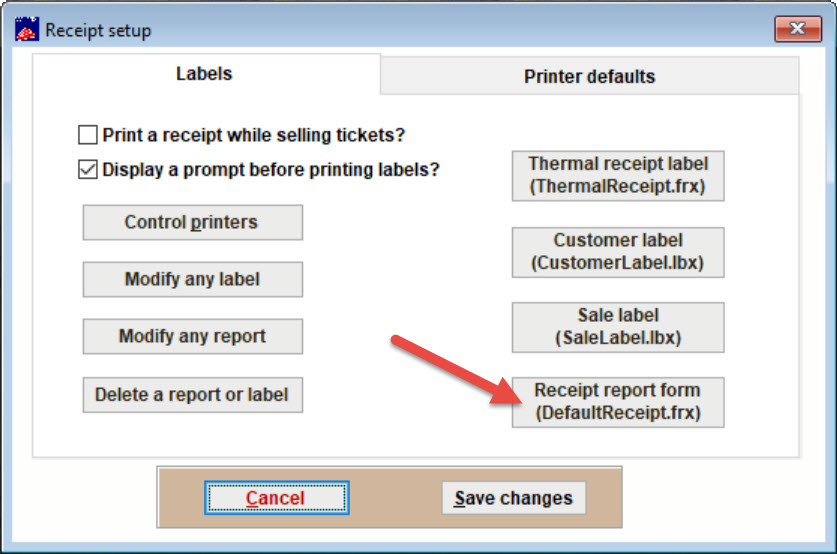 To test your receipt, go to your last sale and click on the Print a receipt button.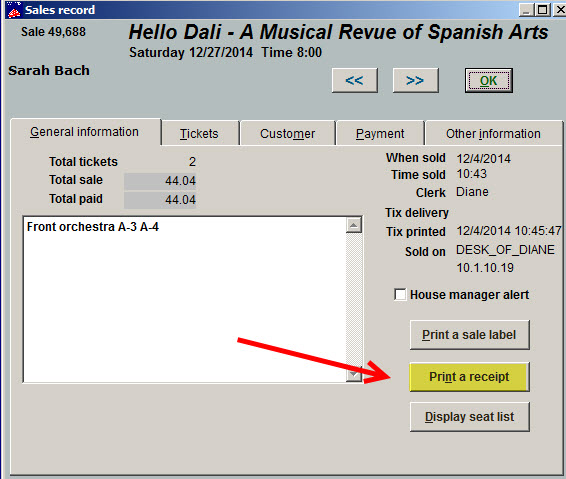 Click on the Print the receipt button and send it to the screen so you can check your work.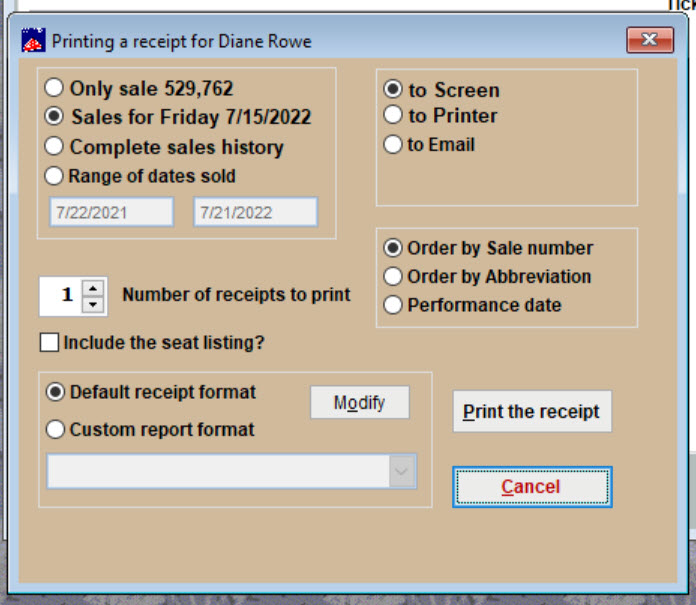 Here is a sample of what the receipt would look like: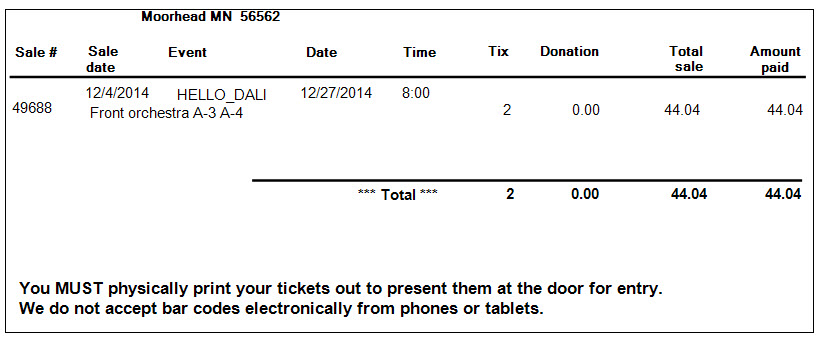 Please note that you can spend quite a bit of time modifying a receipt if you're not used to using the receipt modifying tools provided.  If you need any help, please call our support line at 831-920-1254 or email support@centerstage.com and cc: diane@centerstage.com.
If you ever need Center Stage Software to custom modify your receipts or tickets, we do provide this service for an affordable fee.