(Last Updated On: December 11, 2019)
Giving good customer service is a lot easier if you've got a few valuable tricks up your sleeve and House Manager Alerts are one of the best.
With House Manager Alerts you can know if someone needs special assistance when they arrive at the theatre, that a special VIP is coming so you can personally greet them, or any other important details that deserve extra attention.
While doing a sale, on the Finish the sale tab, check the House manager alert box.
Enter any kind of note you want in the remarks field.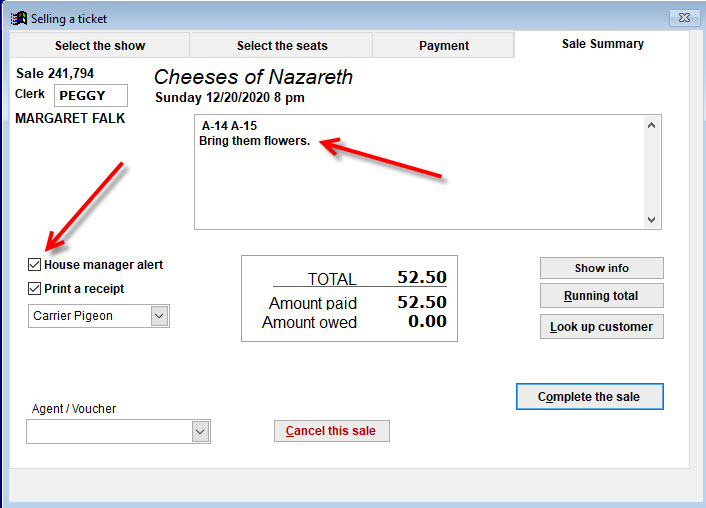 To see if there are House Manager Alerts for any performance, go to Reports | By show | Single performance.
Select the Only house manager alert sales checkbox and either Browse the report or Run the report.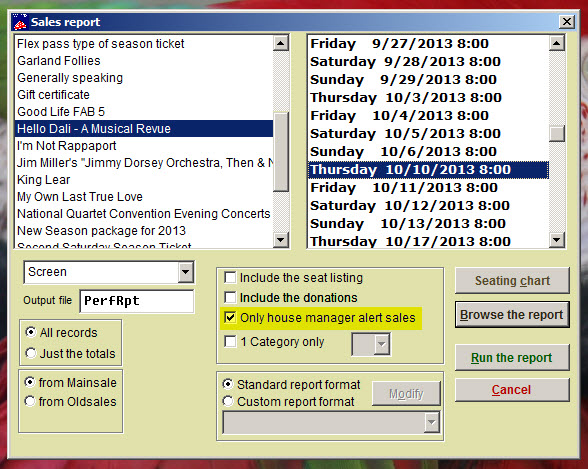 And there you have it.
NOTE: If you Browse instead of Run the report, you can click on each entry to go to the sales record.