(Last Updated On: October 12, 2015)
Wintix is great for selling tickets and accounting, but it can also help you build, nurture, and maintain your relationships with your patrons. Here's how.
It's easy to create specific and targeted email marketing lists by creating mailing list groups and assigning your patrons to them. The first step is in the main Wintix window, go to File | Mailing list groups.
In this window, you can create as many mailing lists as you'd like. It's only limited by your (or your marketing department's) imagination. Know that some of your patrons love musicals? Create a "Musicals" mailing list so you can email announcements about your upcoming Gilbert & Sullivan.
Want to offer special events or deals to your donors? Create "Donor" mailing lists so only they will receive the offer.
Next, assign your patrons to groups. In the Customer information window (Mailing list | Customer lookup), you'll see a Group assignments tab.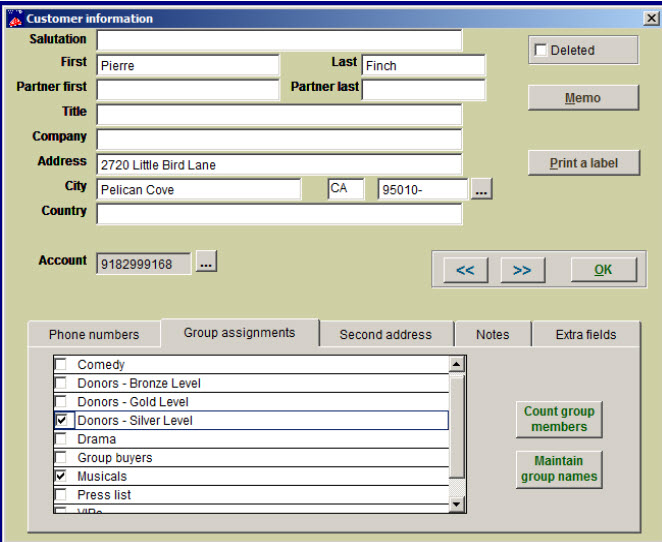 Let's say, for example, we are going to invite our Silver Level Donors to enjoy a 20% discount on their next purchase. You can do this two ways.
Go to Mailing List | Generate a mailing list | Export emails. Choose the Select by group tab. Click the radio button Selected groups and the check box Donors – Silver Level. Notice you can send it to a DBF file, a spreadsheet or a text file.
#2: Go to Mailing List | Generate a mailing list | Create a new list. On the select fields tab, you can choose what information to export.
Want to create a mailing list for people who aren't in a group? Click here to learn how.