(Last Updated On: March 16, 2021)
At some point, everyone wants this report.
The place to start is by going to Mailing list | Generate mailing list |Create a new list. There are a number of options.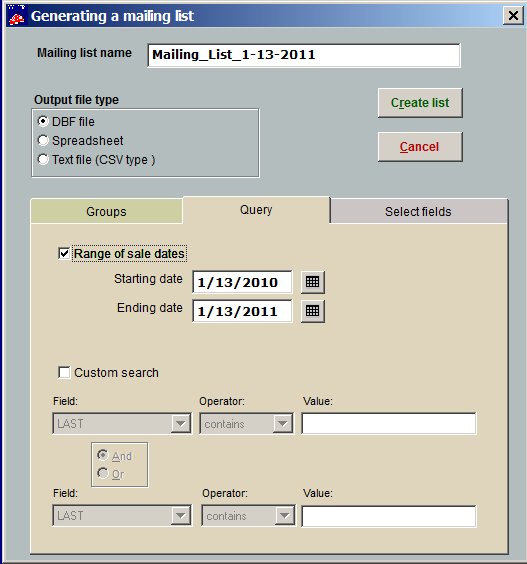 Click on the Query tab | Range of sale dates  and enter the starting and ending dates.
Click on the Select fields tab and select the appropriate fields.
Make the Output file type to be a DBF file.
Memorize the mailing list name at the top of the window or change it to whatever you want.
Click on the Create list tab and the list will be created
You will probably also want to remove any donations. To do that, go to Mailing list | Any local DBF file.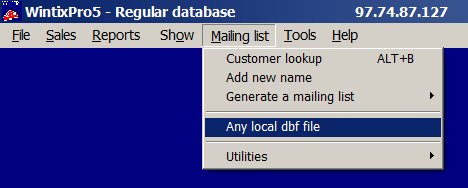 Select the file you just created.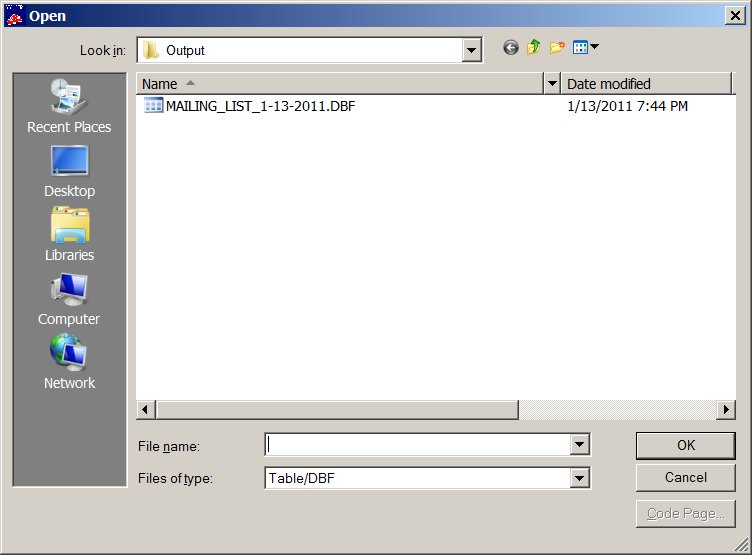 The file will be displayed. Then, click in the upper left corner and select Remove duplications.

To view the file as a spreadsheet, click in the upper left corner and select View as a spreadsheet.