(Last Updated On: November 16, 2023)
Multiple payment types used for one sale are now being recorded in the Daily Sales Reports.
The flex pass caption on the show pick options that count how many shows a customer has picked in the pass, will appear even if there are no sales.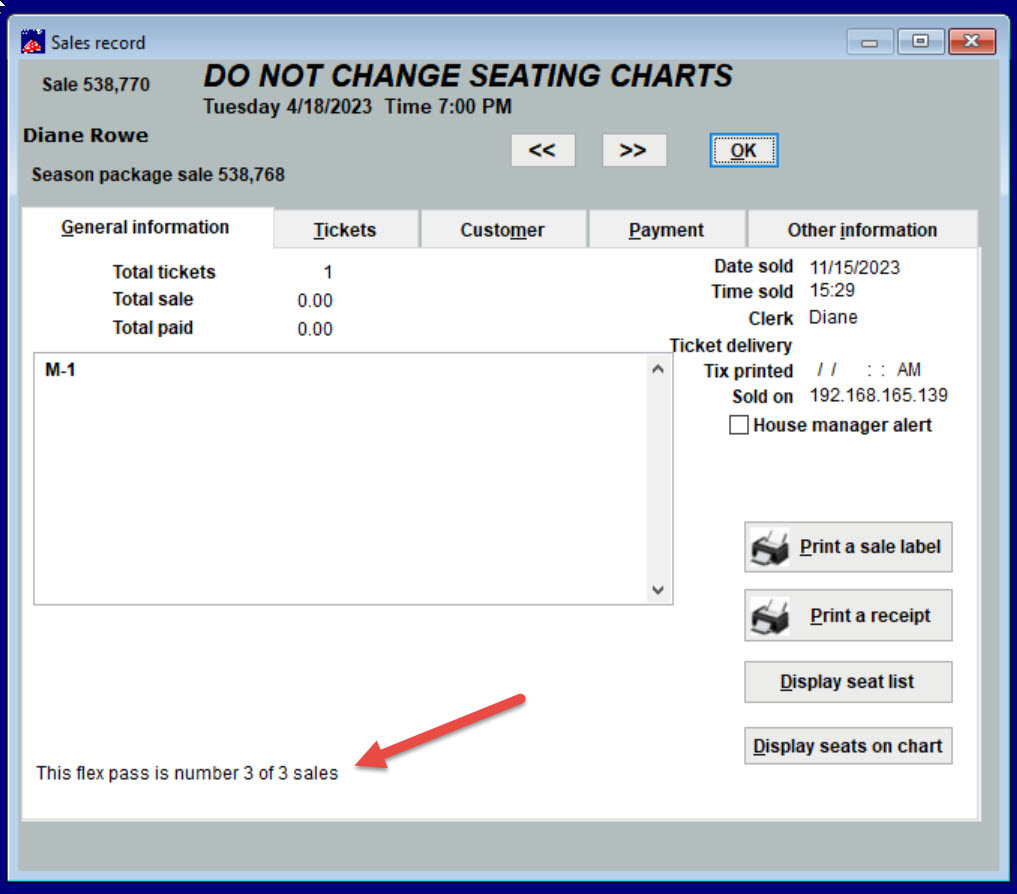 Report | by Show | Single performance | Seating chart | Section capacities report includes the sum of each seating section.
Customer look ups and history no longer display a "Payplan not found" error when doing a sale.
The Top Customer Report now includes the address, city, state and zip in the output.

GABarCodesUpdate(29) was not finding the Planlist_id – added a label for the mainsale.season_sale_num.
Top customer report now includes the address, city, state & zip in the output.
GABarCodesUpdate(44) was generating an error if the sale number was 0.