(Last Updated On: April 8, 2022)
On March 17, 2022 we uploaded the following Wintix update.
Some people experienced the error in the screen shot below. The default receipt (defaultreceipt.frx) should now be installing correctly.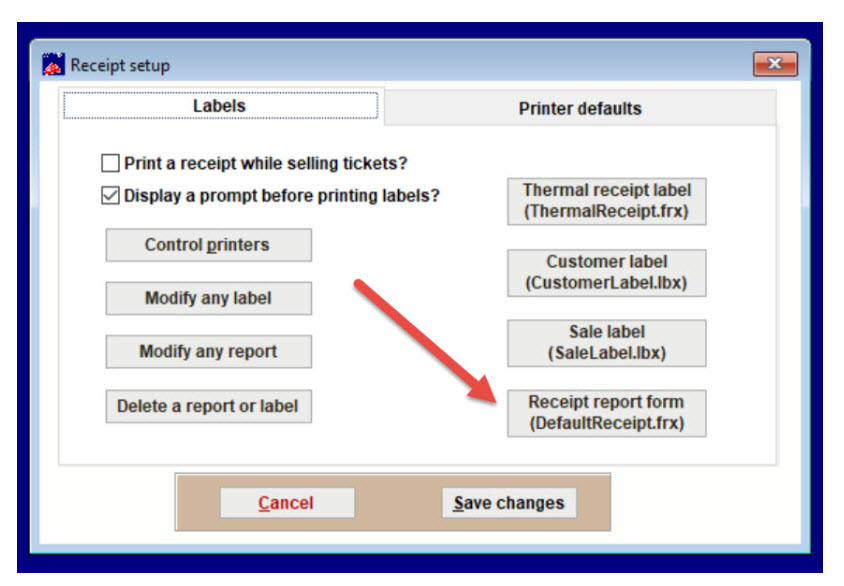 If you are still getting the error message C:\wintix6\reports\defaultreceipt.frx was not downloaded, it means you don't have the report. Please let us know so that we can email it to you.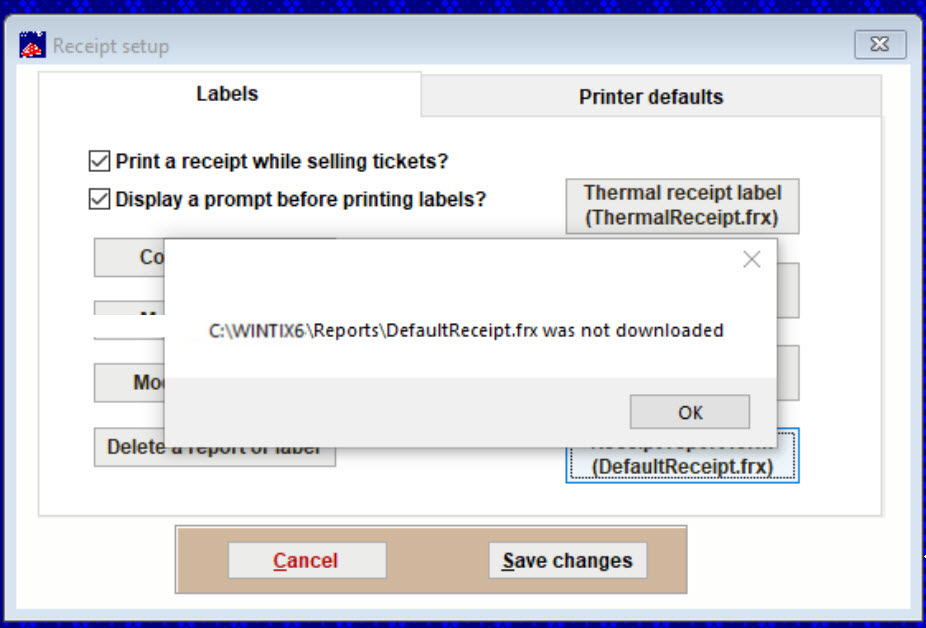 Go to File | Label and receipt setup.
Click on the Receipt report.form(DefaultReceipt.frx) button.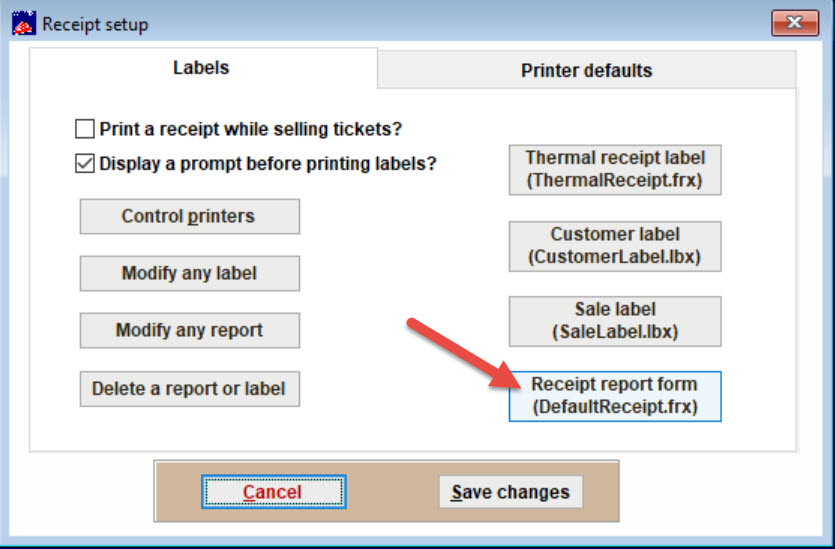 In the Report designer,  click on File | save as and name it defaultreceipt.frx.
You are now in the Wintix6 folder. Double click on the Reports folder and save the file there.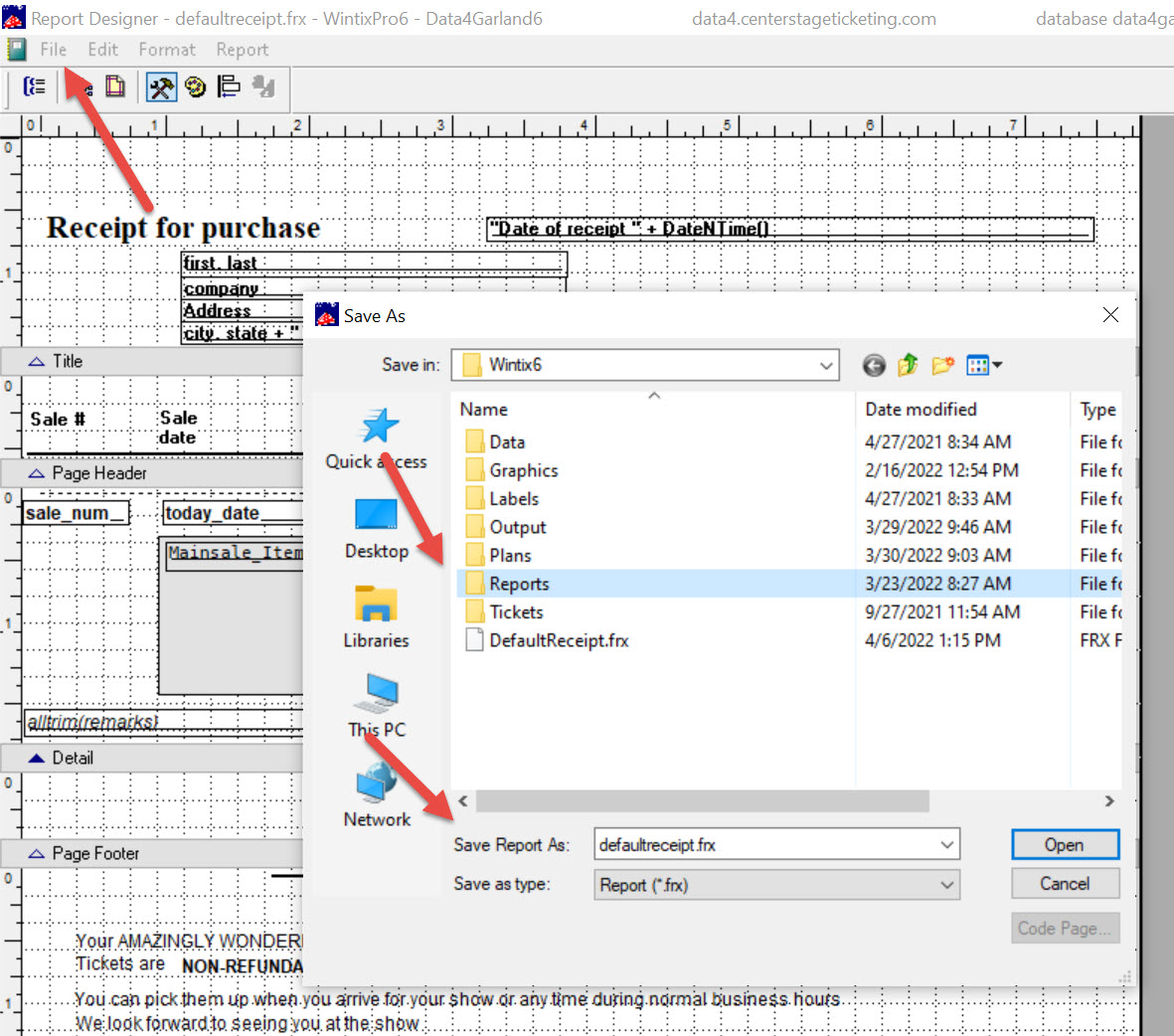 If you get the message DefaultReceipt.frx already exists. Do you want to replace it ?, click on the Yes button. You'll be placed back in the report designer.
Click on File | Close.
When you're back in the Receipt setup window, click the Save changes button.