(Last Updated On: May 10, 2019)
Do you have a long list of shows? Do you sometimes need to scroll up and down the list of shows in the Selling a ticket window to find the show you want to sell?
While the list of shows isn't that long in the screen shot below, it does show that there is a new search function to find shows.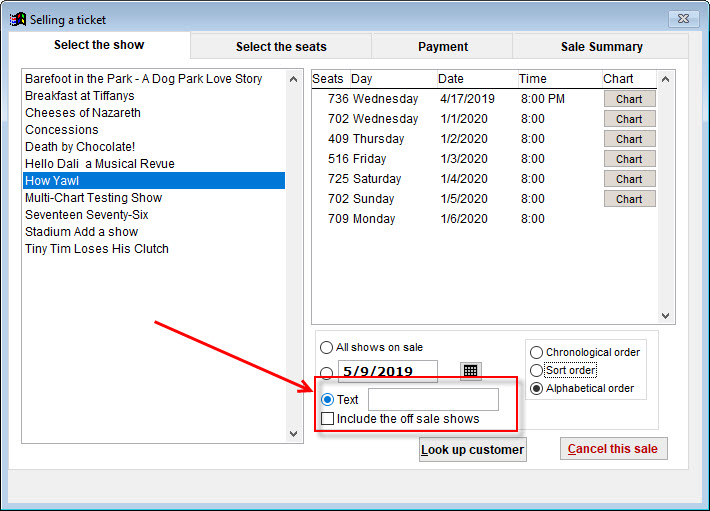 While on the Select the show tab, click the Text radio button and type in a letter.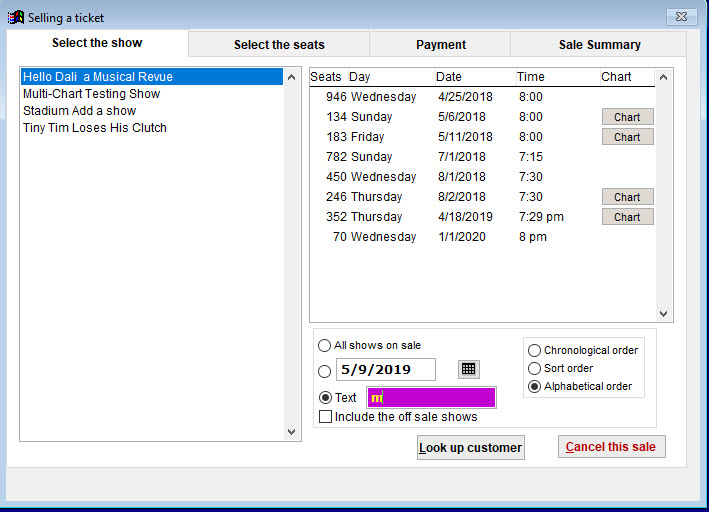 Wintix looks for the first show in the list that contains the letter (an "m" in this example.)

Because we searched for "m," the first result is from the word "musical." Then Wintix also lists all the other shows that contain an "m."
Note it is looking for the first instance of that letter, not how early in the title it appears.

You can narrow down the search by typing in multiple letters in the Text field. We will now type in "mul."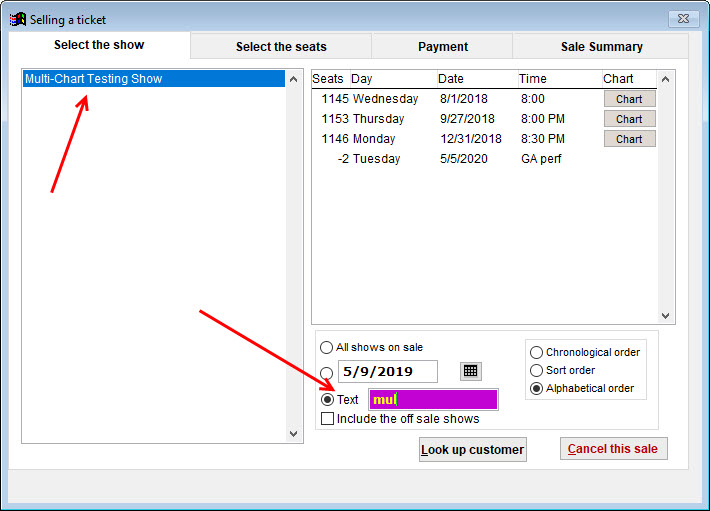 Wintix is now displaying only "Multi-Chart Testing Show" because that is the only show that has "mul" in sequence.